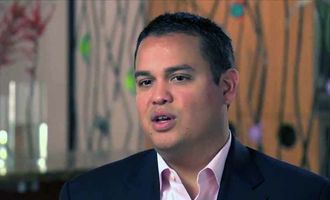 FundPaaS CEO says satisfied clients are your best marketing agents

News Desk
Last updated 31st Jan 2023
[caption id="attachment_22599" align="alignleft" width="800"]
A second option is the EZ Funding Portal, Mr. Chavarria said. That is well-suited for companies interested in a one-off capital raise through the issuing of debt or securities under intrastate crowdfunding rules, JOBS Act Title II, or Title IV, aka Reg A+.
Mr. Chavarria explained the different steps involved in a portal's development. On the investor side, their identity and investor accreditation status are first verified.
"They already consume the product," Mr. Chavarria explained. "If they truly believe in it they will give you money."
FundPaaS then provides a document room where investors can view all relevant paperwork. They collect the investment amount, type of payment and fund source before electronically sending all documents to the investor.
FundPaaS performs an equal amount of due diligence on the issuer. They begin with identity verification and bad actor checks. Next, they help the issuer generate a Private Placement memorandum which includes the security type and funding level sought. Branding elements and funding documents are uploaded to the issuer's website.
The fund collection system is then implemented through the creation of SEC-compliant escrows. FundPaaS processes all investments. After signatures are collected, FundPaaS provides an embeddable button and campaign URL.
The process only begins by catching people at the point of sale, Mr. Chavarria said. The next step is turning them into advocates.
"They already consume the product," Mr. Chavaria explained. "If they truly believe in it they will give you money."
Once invested, both financially and emotionally, they are perfectly positioned to be sales people, he added.
Mr. Chavarria is a passionate advocate of the alternative finance industry. He said there are many areas that excite him as he looks into the future.
One is the the potential for large scale money management. The technology exists to create API's to assess risk and perform due diligence on investment opportunities.
"I can see financial advisers employing the technology and employing this service for $10 a month," Mr. Chavarria predicted.
The second area is a continuation of crowdfunding. Active ownership can share in any asset class.
The third is municipal projects, Mr. Chavarria said. Sector-specific advocates can generate the power of the crowd to secure funding for municipal projects governments struggle to support. People can "buy a brick" or take a similar action that, while small on its own, is combined with the same act by hundreds or thousands to build, renovate or expand a municipal resource such as a pool or even a bridge, he suggests.