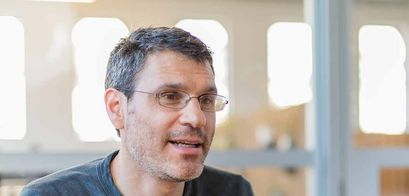 Ashton Kutcher and Jeff Bezos among new Fundbox investors
[caption id="attachment_22866" align="alignleft" width="785"]
Fundbox looks forward to having access to knowledgeable investors.
"We are thrilled to bring on Spark Capital Growth as they understand the mindset of a hyper-growth startup, as well as the Fintech space," Fundbox CEO Eyal Shinar said. "Spark will provide invaluable expertise as we work to realize our mission of being the go-to cash flow solution for small business, and continue building the world's first B2B credit network"
"The strong market demand for our product, coupled with the interest from the investment community, highlights that Fundbox is solving one of the most significant problems faced by the 29 million small businesses nationwide."
The investment comes as Fundbox passed the 15 million underwritten invoice mark. They have also at doubled their quarter-over-quarter growth for seven straight quarters.
Fundbox offers small business owners one-click financing of outstanding invoices. They also recently launched Credit-as-a-Service, a product which enables third parties to embed Fundbox functionality directly into its application workflow.