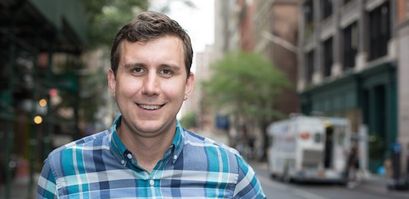 Orchard raises $30M Series B

News Desk
Last updated 30th Nov 2022
[caption id="attachment_22871" align="alignleft" width="600"]
Matt Burton[/caption]
Marketplace lending technology and infrastructure provider Orchard Platform has raised $30 million in Series B funding.
The funds will be used to further develop its technology platform.
The round was led by private equity and venture capital firm Thrive Capital, a group focused on technology and media investments. They are joined by fellow new investors Victory Park Capital, Thomvest Ventures and former Goldman Sachs President and COO Jon Winkelried.
Several previous investors also participated – Spark Capital, Canaan Partners, QED Investors, Nyca Partners, Conversion Capital, John Mack, and Tom Glocer.
Orchard Platform CEO Matt Burton sees the successful round as confirmation of a business model which is gaining increased acceptance in the industry.
"Our core business vision—of facilitating a faster and more fluid flow of capital through technology and access to data—has gained enormous traction. The market has responded and investors are committed to helping Orchard flourish. We're excited to help continue shaping the future of credit."
Orchard's central role was not lost on investors.
"Over the last 18 months, marketplace lending has led to rapid and fundamental changes in the world of finance," Mr. Winkelried said. "Orchard's vision—along with its platform and services—has played a central and important role in making these changes possible."
Conversion Capital's Christian Lawless explains why his firm continues to invest in Orchard Platform.
"Marketplace lending is a remarkable development in the evolution of capital markets. The appetite for this asset class is tremendous—particularly as new loan originators arrive on the scene with new opportunities. Orchard is building the only full stack technology enabled platform, purpose built for the opportunity with transparency and superior technology at its core."
Nyca Partners' Hans Morris said marketplace lending is only beginning to influence finance.
"We expect marketplace lending to be a large segment of the institutional marketplace, in the developed as well as less developed economies. You can only believe that if the essential tools for institutional investors exist—including order management, statementing, benchmarking, and standardization of data for investors and issuers. This is what Orchard does."