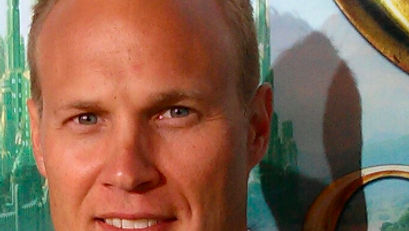 PeerStreet democratizes access to real estate for the masses

News Desk
Last updated 12th Apr 2022
Most people intuitively know real estate is generally a great investment.
Until recently, even people lacking that intuition knew real estate was a hard asset class to participate in. It was cost prohibitive and you needed connections to hear about the best deals.
That is no longer the case. Platforms can now bring real estate to the masses. They screen the opportunities and provide them to investors, along with enough information to allow those investors to make informed decisions, with the smart ones knowing that if they wish to succeed long-term, they need to bring great opportunities and transparency to investors.
PeerStreet aims to last.
[caption id="attachment_23511" align="alignleft" width="382"]
The pair, along with the other members of the PeerStreet team, have applied these lessons to the real estate crowdfunding space and see the same opportunity for disruption everyone is talking about.
"The industry needs to transform," Mr. Crosby said.
Mr. Johnson said PeerStreet started out by identifying problems with the traditional mortgage financing system and worked on solving them.
In this they benefited from the wisdom of an experienced group of advisors and investors, including Dr. Michael Burry, who was one of the first to identify the subprime mortgage problem, Mr. Johnson said.
"When you have identified issues and see risks and apply that learning to marketplaces like ours, you are inherently taking lower risks," he added.
The result is a platform focused on service and high quality assets, the pair said.
That combination has produced solid results within a short time frame. A busy summer propelled PeerStreet's total investments to $34 million across 71 properties, including a $6.56 million loan on a Southern California property. The average net yield is 7.7 percent.
Mr. Johnson and Mr. Crosby circled back to several key hires they made early on that have helped drive PeerStreet's early success:
General Counsel Sara Priola has more than 10 years of real estate law experience.
Commercial Originations and Asset Management Head Marc Heenan was First Vice President for Commercial Real Estate at OneWest Bank.
Head of User Experience Brian Channell spent a decade leading UX teams at Yahoo.
Head of Technology Alex Perelman is an engineer with an MBA from UCLA.
PeerStreet may also have another unicorn. Head of Product Management Brendan Kao served in a similar role at Amazon and other tech companies. he earned a JD from NYU and a Masters in Computer Science from MIT.
When you come across talented people with such diverse backgrounds, grab them fast, because if you do not, someone else will, Mr. Crosby advised.
"It is important because engineers do not always get the bigger business picture. Our team gets it on a deep level and know exactly the business purpose they are building for."
This year began with a successful $6.1 million seed round. In addition to Dr. Burry other investors include Guggenheim Partners, Wealthfront President and CEO Adam Nash, and City National Bank President Chris Warmuth.
Because PeerStreet is not on a constant search for borrowers and investors, they can focus on creating a marketplace for lenders to participate in, Mr. Johnson and Mr. Crosby said. The experts making loans are vetted and have clear expertise, so the focus turns to selecting the best loans from those experts to undergo PeerStreet's manual underwriting process.
Back to the experienced human element.
"It isn't a good idea to take the human element out of the space," Mr. Johnson repeated. "With real estate debt there are plenty of legal issues requiring manual appraisal of the property. Then you use historical data and existing market conditions to stress test loans."