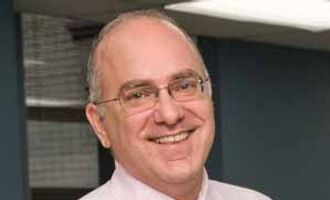 New Yorkers like mobile banking but have security concerns: study
New Yorkers like their smartphones and do not mind using them for banking, a study by the Department of Consumer Affairs (DCA) reveals.
Virtually all (96 percent) of New Yorkers own a cellphone, with most of them (80 percent) being smartphones. That trumps the respective national averages of 87 and 71 percent. The underbanked, young (18-29), wealthy and people who moved to New York from other countries exhibit especially high smartphone usage.
The DCA partnered with the Cities for Financial Empowerment Fund (CFE Fund), Capital One and the MetLife Foundation to to look at all aspects of how mobile usage can improve financial inclusion.
More than half of New Yorkers had participated in some form of mobile banking within the past year, with the most popular activity the receipt of email alerts from their institution. Personal data transmission via apps are much less popular due to security fears, the study suggests.
[caption id="attachment_24547" align="alignleft" width="300"]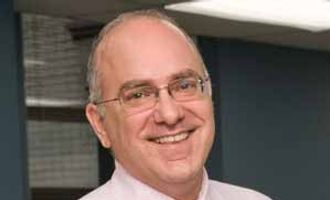 Cities for Financial Empowerment Fund President and CEO Jonathan Mintz[/caption]
Cities for Financial Empowerment Fund President and CEO Jonathan Mintz said mobile technology can be the source of many solutions for the unbanked and underbanked,
"Policymakers, financial institutions, and others committed to expanding banking access are increasingly looking to mobile devices for the future of large scale solutions. This study provides not just a snapshot of New Yorkers' current mobile banking usage, but promising guidance on the best path toward expanding those connections — most particularly by beginning with passive mobile banking services like text alerts."
Investment in fin-tech over the past year is estimated to have exceeded $12 billion, the study said. Services which help people take better control of their personal finances will be well received, a Capital One Labs official believes.
"Expanding access to financial services through mobile technologies is a key pathway to empower more consumers to have greater control of their financial lives," Phil Kim said. "We're proud to support the City's mobile services study, which provides valuable insights that will help New York City's growing fin-tech ecosystem fuel innovations that will ultimately help more people have better control of their money and financial future."
Other interesting facts include:
63 percent Yorkers engaged in some form of mobile banking within the last year;
74 percent of the unbanked used emails and text alerts, the highest percentage in any category;
51 percent of New Yorkers used mobile payments, much higher than the 22 percent national average;
49 percent were concerned about personal information security while banking online;
35 percent of the underbanked said they would more likely use mobile financial management services;
28 percent said they would use a personal financial management app.
If security concerns were adequately addressed, more people would engage in mobile banking due to its convenience.