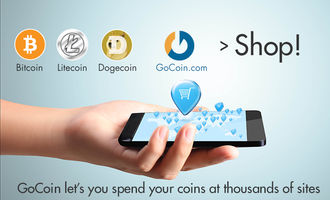 International blockchain platform GoCoin merges with Ziftr
International blockchain payment platform GoCoin and Ziftr, a mobile wallet, e-commerce loyalty and credit card processor, have announced a merger.
The new entity will retain the GoCoin name. It will provide a unified checkout system capable of processing PCI security standard-compliant digital currency and credit card transactions. Hybrid wallet customers will have the option of paying with VISA, MasterCard, blockchain currencies or loyalty points and coupons.
The timing is right for GoCoin. They recently processed their one millionth blockchain payment and realized their first cash flow positive month.
"In the second half of 2015, we saw 40 percent month-over-month top-line growth," said GoCoin co-founder and CEO Steve Beauregard. "Combining with Ziftr positions GoCoin to drive revenues through profitable merchant services beyond digital currency payment processing."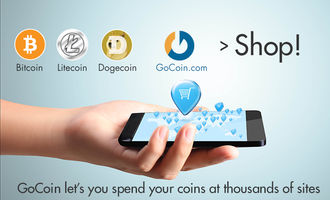 The current priority is the integration of Ziftr functions into the GoCoin blockchain payment platform.
The merged company's low costs and added benefits will attract merchants, Ziftr CEO Bob Wilkins predicts.
"By adding Ziftr's technology to GoCoin's existing payment platform, we're providing merchants with a highly secure solution that allows them to accept digital currency and credit cards at a low rate and incentivize their customers with a rewards system based on blockchain technology. Consumers, on the other hand, will be able to store their payment methods in our mobile wallet for anytime access, and then view these payment methods all in one place once they're ready to make a transaction."
"We're excited to bring to the financial technology market the first full-featured platform that truly has what it takes to bring digital currency into the mainstream."
One of three major blockchain payment processors, GoCoin is the only one capable of processing Litecoin, Dogecoin, Tether and new experimental coins, the company said in a release. More than 12,000 merchants use its technology to produce more than 90,000 monthly blockchain transactions. Notable clients include PayPal, RE/MAX and Shopify.