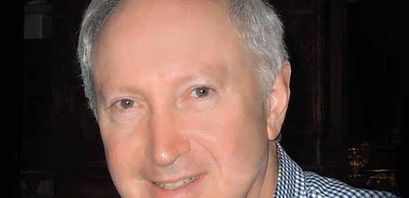 New funding and campaign success has Start Engine on a roll

News Desk
Last updated 11th Aug 2022
Equity crowdfunding platform StartEngine has seen solid validation of late thanks to a significant funding acquisition and the overwhelming success of a high-profile campaign.
Earlier this month the company announced it secured $5.5 million in funding which will help expand both the platform and its marketing efforts.
The funds came from SE Agoura Investment LLC, an investment affiliate of Aubrey Chernick. An active presence in the crowdfunding community, Mr. Chernick founded NextGen Crowdfunding, a crowdfunding educational site which also hosts an annual conference.
[caption id="attachment_28018" align="alignleft" width="600"]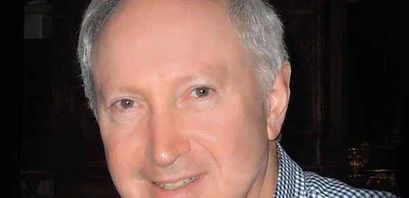 Aubrey Chernick[/caption]
"Equity crowdfunding is a game-changer in how startups and emerging businesses can be funded," Mr. Chernick said. "It's an exciting growth area, and I see StartEngine as an early and important entrant in this new space."
StartEngine CEO Ron Miller said Mr. Chernick's knowledge of the space and belief in its potential did not hurt, but what really attracted Agoura was StartEngine's demonstrated success, which includes more than 32,000 users and close to $70 million in reservations.
"My partner and I together have grown nine startups which we've successfully exited from. We're entrepreneurs and we solve problems. We understand the needs of our issuers and we help them create results."
"I believe it's results that attracted Mr. Chernick."
One of those successful StartEngine campaigns is Elio Motors, a company promising to produce a car which gets 84 miles per gallon while retailing for $6,800.
So far Elio's campaign has raised more than $16 million in equity and received more than $21 million of reservations (preorders have topped $300 million). Elio shares will soon be trading on the OTCQX, the top tier of the three over the counter marketplaces operated by the OTC Markets Group. OTCQX-listed companies must meet high financial standards, have current disclosure and receive third-party advisory.
Industry talk for the past few months is many companies are waiting for two things – increased liquidity and the success of early campaigns before deciding whether to undertake an offering.
"There is no doubt many companies have been on the sidelines watching to see the reality of the validation of Regulation A+ through the results of the Elio Motors campaign," Mr. Miller said.
"It is now at $16 million and likely to continue to grow for the week until it closes (on February 1)."
Elio Motors definitely benefited from incredible buzz before its campaign. That supports the suggestion made by many in the industry that the top tier of successful companies employing Regulation A+ will be those with built-in affinity groups common to very specific industries such as technology, gadgetry and entertainment.
"I thought that was the case too," Mr. Miller said. "Elio had that before even launching its campaign."
"But look at XTI Aircraft. No one knew it existed. The founders kept it a secret."
XTI Aircraft is building a six-seat, vertical takeoff and landing airplane catering to business travel.
A combination of creative and effective campaign execution and sexy product earned XTI three million social media hits, 80 media placements and $18 million in testing the waters reservations in the past few months, Mr. Miller added.
What will it take for the industry to move beyond the early adoption phase and into more widespread acceptance?
Mr. Miller believes it is already happening, and Elio is proof.
"The typical Elio supporter is a 55-year old white male, conservative, and not very tech or computer savvy. The overwhelming majority of campaign supporters had never before invested online."
We are in the early stages of a changing climate which will completely change the opportunities available for entrepreneurs in the decades to come, Mr. Miller believes.
"The ability to raise capital as provided under the JOBS act is the greatest advancement for entrepreneurs in a generation."