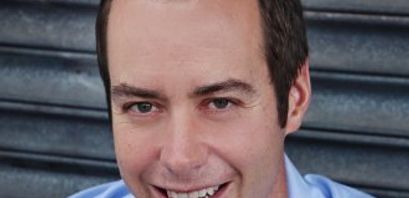 Cambridge Blockchain wins prestigious pitch challenge
Cambridge Blockchain emerged from a field of more than 100 competitors to win the Onevest/Santander InnoVentures Distributed Ledger Challenge in New York City on Jan. 27.
The Massachusetts-based winner's presentation was judged best of five finalists selected to pitch to judges.
Cambridge Blockchain received $15,000 to prepare for potential angel investment. Onevest provides mentorship and guidance before introducing Cambridge Blockchain to its 1000 Angels investment community where it will pitch for that investment. Santander InnoVentures and parent company Santander Group market and technology experts will also assist.
[caption id="attachment_28451" align="alignleft" width="300"]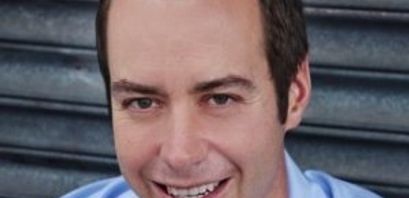 Cambridge Blockchain CEO Matthew Commons[/caption]
"Winning is a huge endorsement for all our ideas and hard work," Cambridge Blockchain CEO Matthew Commons said. "We are really excited to now be working with Santander and Onevest to help us move our business to the next level."
That panel consisted of Santander InnoVentures Managing Partner Mariano Belinky and Venture Partner Pascal Bouvier, Santander executives Julio Faura and Juan Jimenez, and DL and blockchain entrepreneurs James Smith (Elliptic), Greg Schvey (TradeBlock), Peter Smith (Blockchain), and Chris Larsen (Ripple).
Mr. Larsen said he can attest to the quality of Santander InnoVentures' assistance.
"With Santander InnoVentures as one of our recent investors, I can say with complete confidence that Mariano and the team not only deeply understand DL technology, but also how to practically apply it to solve real world use cases today — Cambridge Blockchain should make the most of the expertise and technology now available to them."
"DL technology is a hugely exciting space in financial services currently — we're thrilled to see so much innovation happening at startup level," Mr. Belinky said. "The technology has great potential across various use cases, and we hope to ultimately adopt these to the benefit of Santander's customers. We're very excited to see how Cambridge Blockchain progresses and to offer guidance along the way."
Runners up were:
2. Midasium — real estate property management solution
3. Ribbit.me — loyalty/rewards
4. Coinprism — clearing and settlements
5. ExiVest — private stock equity transactions marketplace
The globally open DL Challenge aims to encourage early stage financial services startups who employ DL and blockchain technologies to improve banking functions.