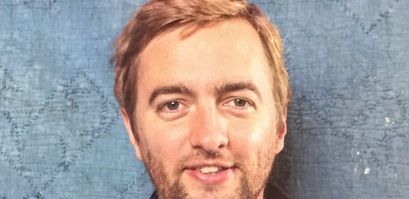 Kiva Zip aims to bring human element back to borrowing

News Desk
Last updated 24th Jun 2022
Jonny Price has a fresh outlook on microlending and alternative finance's potential influence for society.
Mr. Price is a Senior Director with Kiva Zip, a platform which facilitates zero-percent interest loans to inspirational borrowers making a difference in their communities through character-based lending.
Entrepreneurs invite family and friends to first support their project to prove their creditworthiness. Should a designated threshold be reached, the project is presented to the Kiva Zip community for support.
Mr. Price has a degree in history and economics from Cambridge, where he focused on industrialization, the twentieth century political economy and African history. With a historian's eye, I asked him what lessons he applies from his studies in his role with Kiva Zip.
[caption id="attachment_28651" align="alignleft" width="599"]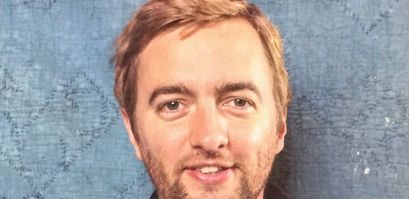 Jonny Price[/caption]
"History seems to go in cycles," Mr. Price said. "Something begins with one viewpoint, then another revisionist view challenges it. Finally a more synthesized outlook, a combination of the first two, emerges, one more balanced."
Mr. Price cites the late 19th British Empire as an example. Once seen as spreading a great civilization across the globe, historians later began viewing that period as a terrible one, as they focus on the many negative effects of the British expansion.
Now a middle ground is emerging, one which acknowledges both the positive and negative contributions of the British Empire in India and Africa. Price sees them both on his frequent trips to those areas.
A similar pattern is unfolding in lending, Mr. Price said. Back in the George Bailey era, banking was based on relationships and trust between the bankers and the community. Over the last 50 years that coziness has evaporated.
Kiva Zip aims to bring it back.
"At Kiva Zip we want to keep the same elements of scale and cost efficiency but reintroduce the human relationship by underwriting based on someone's standing in the community," Mr. Price said.
Democratization of finance is something the Kiva Zip team spends plenty of time thinking about, Mr. Price added. Whereas one person at a bank develops an algorithm which arbitrarily screens thousands of applicants by homogeneous criteria, Kiva Zip presents one applicant to thousands of lenders and lets them apply their own.
If someone has a heart to revitalize inner city Detroit, they can focus on projects geared toward that goal. Maybe it is helping those prone to stereotypes. Create an opportunity for people to support causes which mean something to them and they are more likely to support more of them.
And the best part is this does not have to cost a bundle to accomplish, Mr. Price said. As borrowers repay loans into a lender's account, the lender can redeploy those dollars to projects over and over again.
Connect borrowers and lenders who are both passionate about projects, produce hundreds of successful programs and you have yourself quite the marketing team, Mr. Price said.
"They are reaching out to their communities with a much more compelling message than me going out there and telling people to lend to them."
The online social lending community is still in its early stages, yet some strata are beginning to emerge. If you are going on Kickstarter or Indiegogo and hoping the crowd will do most of the heavy lifting, you may be better off buying Powerball tickets. The sheer volume of campaigns means you better have a connected network or your chances of success drop fast, Mr. Price said.
"On other sites, it's incumbent on you to do 80 percent of the work through your own network. With Kiva Zip you still have to do some work, but it is more 80-20 the other way."
"And what's even better is the success rate on Indiegogo is around 15 percent whereas on Kiva Zip it's 90 percent."
Included in that 90 percent are many mom and pop operations like gardeners and mechanics, those unsexy fields which form the backbone of the economy, Mr. Price added.
I speak to many in the crowdfunding industry who believe the success of most crowdfunding methods will lie mostly with those sectors with built in affinity groups like video games, tech, entertainment and gadgetry.
Maybe it depends on your definition of affinity group. While sexy areas do attract attention, the Kiva Zip model is clearly resonating on a deeper level, where those ties have more meaning.
Farmers and formerly incarcerated entrepreneurs are two groups of people seeing success on the platform.
"Some may have 'only' an 80 percent repayment rate, but that means four out of five are paying it back," Mr. Price said.
"Those are amazing success rates."