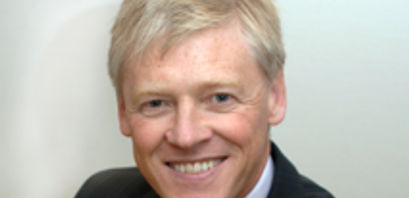 Millennial banking preferences revealed in Morphis survey results
If you run a bank and your long-term strategy does not include optimizing both your software and the online banking experience, good luck capturing millennials, the results of a survey by legacy to modernization software company Morphis suggest.
The online study polled 400 millennials on their banking preferences, security concerns and knowledge of their bank's software systems.
In surveying the most connected generation in history it is no surprise the quality of a bank's software is a strong influence on a millennial's bank choice. More than nine in 10 of those surveyed said the quality of a bank's software and the overall experience plays a key role in where they bank. Closely related to this is the fact fewer than 10 percent would  trust their bank if they knew its software was not up to current standards.
While they grew up around technology, many millennials need to better educate themselves about online security. While 75 percent believe their bank's online services are very secure, 53 percent say they have never been prompted to reset their password.
Most millennials (94 percent) do not know who is liable if their account is hacked, but they will blame someone other than themselves. In the event of a hack and their bank does not cover all of their losses, 93 percent would change banks.
"For Morphis, this information speaks to what we've known all along: banks are at risk of losing customers if they do not keep their backend systems up-to-date," said Morphis U.S. Head of Operations Neil Hartley. "Banks must be proactive in their efforts to fight security fraud. It is the bank's responsibility to modernize their software systems to meet the security and customer experience demands of today's customer."
"Right now there is a cozy truce regarding fraudulent activity [that leads to financial loss]," Mr. Hartley continued. "In general, the bank will cover the loss, the customer may feel that is enough and the bank's costs are passed on to all customers through higher fees."
That may be fine if financial loss is the only one the consumer ever experiences, but that is not the case. Fraudsters also steal personal information such as Social Security numbers and other data that are usually the consumer's responsibility to address.
Banks are embracing technology, but their priorities in doing so also leave them vulnerable, Mr. Hartley said. Sentiment analysis, customer intelligence and social intelligence were three areas which saw more innovation than fraud detection, he explained. And when looking at security, many banks focused on the risk of working with startups, not on the risk to their customers.
"The bank's focus on customer experience and sentiment is, of course, to be lauded," Mr. Hartley said. "But not at the expense of security and fraud protection.
"We don't need advanced tools to predict customer sentiment if those two are not fixed and replacing outdated legacy systems is the starting point for ensuring all three aspects are addressed."
Banks need to be as internally sharp as possible,for they know where the threats are coming from. More than 60 percent of financial services CIOs believe the biggest threat to digital banking comes from outside their own industry.
"The major threat bank CIOs see is that a new player from outside their industry threatens their market share," Mr. Hartley said. "Millennials would rather bank with an Apple or a Google."