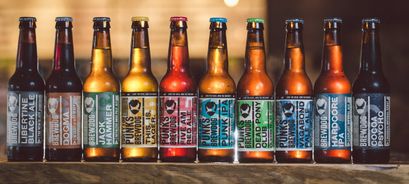 BrewDog campaign highlights the best of crowdfunding

News Desk
Last updated 5th Aug 2022
One of the best lessons equity crowdfunding can take from its rewards-based cousin is the importance of creating and maintaining ties with your audience. Let them know they are and always will be an integral part of your success story, and they are the best advertising you can ever have.
Of course some products are better built for this than others. Electric cars good, suppositories less so.
Few products are better positioned to foster an ongoing, passionate relationship with their fans than beer. People really love it, and when they find a brand they like they stick with it and will defend their choice in all sorts of interesting exchanges that happen while they're drinking it, or so I've heard.
No one understands this better than BrewDog, the Scottish brewer which is bringing its successful Equity for Punks crowdfunding model stateside for the first time. They plan on breaking the $35 million crowdfunding world record by garnering $50 million in six months. With a minimum investment of $95 for two shares, they are casting a wide net (www.EquityForPunksUSA.com).
Equity for Punks, which has seen four successful rounds across the pond, isn't simply a "try us – you'll like us!" campaign. Shareholders receive a stake in the business, but also a host of perks including lifetime discounts in BrewDog bars, free brewery tours, and an invite to the annual general meeting, which isn't held in a boardroom with coffee and a fruit platter. It's a music festival complete with beer and food.
BrewDog was founded in 2007 by James Watt and Martin Dickie. Within a decade it has grown to more than 600 staff including 248 qualified Cicerones and three of the world's 11 Master Cicerones, which are people certified in the selection, acquisition and proper serving of beer. BrewDog is distributed in more than 55 countries and its bars are in 11 countries, including Sweden, Brazil, Italy, Poland and Hong Kong.
[caption id="attachment_39124" align="alignleft" width="300"]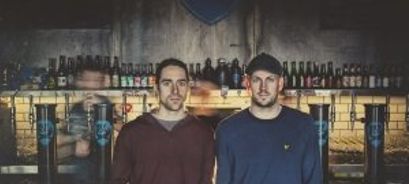 – a perfect combination in the crowdfunding world.[/caption]
Mr. Watt answered some questions about BrewDog and crowdfunding in the USA.
You had some early success getting bank funding according to your website. When did you decide to introduce Equity for Punks and why?
The demand for BrewDog beer was astounding and we really struggled to keep up with it. Crowdfunding meant we could generate investment for our business and grow fast, as well as building a community of supporters and like-minded individuals around the globe, who not only cared about our business enough to put their money into it, but also acting as foot soldiers on the front lines, ambassadors of our brand and story. We've now got more than 46,000 Equity Punks and that's growing every day as our first US focused raise gathers momentum.
Your early success seems to have come from hard work and word of mouth. Take me inside the thought process as you decided to go bigger.
We started out with one mission; to make other people as passionate about great craft beer as we are. That's still our number one focus today, and although we started off as a scrappy, grass roots duo brewing beers in our garage, bottling it by hand and selling it out the back of a beat up van, we always had that one overarching mission in mind. And we still do to this day.
Was it important to have introduced Equity for Punks before opening your first craft beer bar?
It definitely set us up with an engaged community – we already had a following and fans of the company and what we stood for, but having them literally bought in definitely helped solidify their commitment to our cause.
What factors did you consider most important before entering the American market and has BankRoll Ventures helped?
It's a huge country with an incredible beer scene. We've been massively influenced by some of our favourite breweries in America and we are so so excited to join the landscape of beer in the US.
A major consideration was recruiting amazing people who share our vision. It's important that our company culture – which is so key to how we grow our business – translates from our base in Scotland across to America, and finding brilliant talent is one of our biggest focuses. The team at BankRoll are one example of where we found people who get what we do and why we do it, so it was an easy decision to enlist them for Equity for Punks USA.
Also, whereabouts in America we set up our brewery was a critical decision. Columbus was perfect as we're within 500 miles of over 50 percent of the country's population, there are no other mid sized breweries in the area, and we absolutely LOVED the local vibe. It matched us perfectly, and the people welcomed us with open arms. We're all massive Buckeyes fans now.
Your goal is to shorten the distance between the brewer and consumer. What is lost when it is longer?
Our message, our story, our reason for existing, our mission – everything is affected. The greater the distance between us and the people who drink our beer, the more diluted everything becomes.
We have, naturally, yet to see a lengthy equity crowdfunding cycle but when we do I suspect the successful ones looking back will be the ones that forge a lasting relationship with their customers. Do you agree? If so, how do you keep that link fresh and exciting?
So far, we have concluded four rounds of Equity for Punks for our UK business. These have cumulatively raised more than £26m (about $33M USD), and recruited over 46,000 investors for our growing company. All these rounds have lasted 6-12 months, and this not only gives our raises longevity, but also means we have the time to reach as many people as possible, and the opportunity to create spikes and momentum with key marketing activities and campaigns…watch this space…