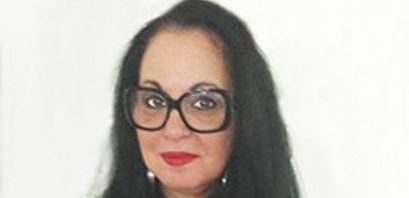 Global Crowdfunding Convention a master class in crowdfunding

News Desk
Last updated 5th Aug 2022
While crowdfunding is an exciting prospect, most people only have a cursory knowledge at best of the key principles of a new industry.
But because that industry is so new there are some unique opportunities to access the people who know crowdfunding the best, including those who lobbied for and helped design current legislation.
One of those opportunities comes in Las Vegas from Oct. 15-17 at the fifth annual Global Crowdfunding Convention. Held at Planet Hollywood, the Global Crowdfunding Convention features discussions with more than 60 of the top crowdfunding experts from equity, reward and donation crowdfunding. Many top angel investors will also be in attendance, founder Ruth Hedges said.
[caption id="attachment_39872" align="alignnone" width="250"]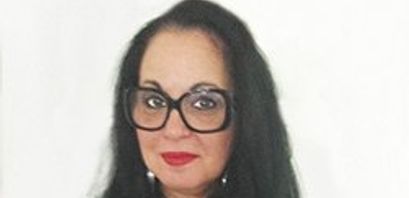 Ruth Hedges invites everyone to the fifth annual Global Crowdfunding Convention[/caption]
Ms. Hedges is no latecomer to the small business ecosystem. Prior to the recession she owned a software business which helped companies write business plans. Then the recession hit and banks stopped lending.
"My clients were running out of places to present their funding proposals," Ms. Hedges said.
She began to research better solutions and discovered 80-year old securities laws preventing non-accredited investors from investing in small businesses.
"More than 60 percent of jobs are created by startups," Ms. Hedges said. "The law was harming job creation."
Ms. Hedges then found an article by Sherwood Neiss, another person concerned about the poor state of small business funding in America.
"He was basically mirroring what I was saying," Ms. Hedges said. The began a collaboration which, with the help of others, eventually became Title III 4(a)(6) of the JOBS Act.
"We went to congress and got enough signatures, with two thirds signing it into law on April 5, 2012," Ms. Hedges said. No small feat in the political environment of the day.
The initial excitement soon dissipated as the final bill contained more regulations. If small businesses needed help with funding before, they sure needed it now, so Ms. Hedges began a series of small boot camps in Las Vegas to help thought leaders and small businesses learn how to navigate these new regulations.
The first camp happened in October, 2012. It has grown into a three-day event featuring many of the most pivotal people in the world of crowdfunding.
"We're excited about how the industry has grown since 2012," Ms. Hedges said. "Five years ago it attracted $1.7 billion and is now on track for more than $60 billion, which could be more than venture capital."
Ms. Hedges said the Global Crowdfunding Convention is the only industry event covering reward, donation and equity crowdfunding. That scope will foster some interesting discussions throughout the event.
"Brian (Camelio) is the father of this thing," Ms. Hedges said of the music producer who was an early proponent of crowdfunding. "Ten of his musicians have won Grammys and 29 have been nominated. All of these musicians' work may never have seen the light of day."
That music did thanks to ArtistShare, a website and software application introduced by Camelio in 2003 to allow the creative community to find funding for their projects directly through their fan bases. In 2004 the first ArtistShare projected earned a Grammy, becoming the first Grammy-winning album not available in retail stores.
Mr. Camelio is one of more than 70 speakers. For a complete list click here.
There is plenty of work yet to be done, Ms. Hedges said.
"It doesn't make sense why we need all of these disclosure requirements and why there's so much rigidity in why people can invest," Ms. Hedges said. "People can mortgage their home, buy lottery tickets, so why are there so many rules when most people can only invest $2,000-$5,000?"
Those restrictions assuage regulatory fears that the average American doesn't understand the risk, Ms. Hedges added, which is funny considering the average venture capitalist loses money on 80 percent of their investments but happen to be very lucky on the remaining 20.
There are so many creative ideas dying on the vine in universities, boardrooms and basements because of a lack of funding or even a belief in the entrepreneur, Ms. Hedges said.
"Every single Main Street in the world has been decided by the banking system. Whatever you see there, 93 percent is decided by bankers funding this and not that.
"That's a lot of power being put in their hands."
As she looks to the future of crowdfunding Ms. Hedges said that path will be partially dictated by some basic human drives. The competitive spirit in all of us will help grow projects with a base level of demand into smashing successes as people don't want to be caught without the next hot thing.
The need for self actualization will also play a role, Ms. Hedges said. As baby boomers progress toward retirement they want to knock items off their bucket list and have disposable income. Crowdfunding is the missing piece to that puzzle.
"I dream of owning a bed and breakfast in Santa Barbara," Ms. Hedges offered. "Now I may be able to invest in a piece of one. There's huge potential here."
In order for crowdfunding to maximize its potential it needs consistent deal flow and that is a problem, Ms. Hedges said. Government agencies, CDFIs and other agencies tasked with helping small businesses should have been educating the public about Title III all along. There is currently a dry spot, with portals ready to work with offering-real businesses. Many companies who think they're ready are far from it.
That is why Ms. Hedges founded CrowdfundingCRM, an email marketing CRM and social media technology designed to help startups attract, retain and build a crowd of campaign backers and then market to those backers after they get funded. CrowdfundingCRM provides clients with a step by step plan with timelines for creating, launching and running a successful and compliant crowdfunding campaign starting at $34.95 per month.
"The most passion people have is when they are starting their business," Ms. Hedges said. "Once it's up and running their energies are spent running that business."
That is why they need experienced help to help them with things they do not even know they need help with.
"The Global Crowdfunding Convention a master class in two days," Ms. Hedges said. "It would take six months or a year to get this much information and generate these connections."