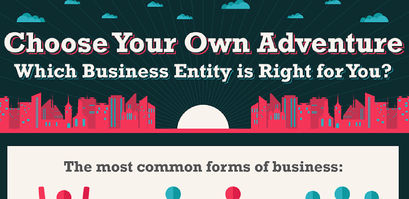 Infographic: Entrepreneurs face early choices when structuring companies

News Desk
Last updated 5th Aug 2022
The infographic was provided by Sure Payroll and Ghergich and Co. It describes the different options available to entrepreneurs who are about to create new companies.
Starting up your own business based on a creative idea or product? Congratulations! It's hard not to feel overwhelmed with all the decisions you have to make, from whether or not to have an office outside your home to how to price your services and products. But there's one decision that you want to spend some time on, too: how to structure your business.
A business structure means how your company is set up for the purposes of ownership, taxes, and liabilities, among other things. You can choose everything from a sole proprietorship to a limited liability corporation. All have distinct pros and cons, and this graphic helps work through what you need to know.