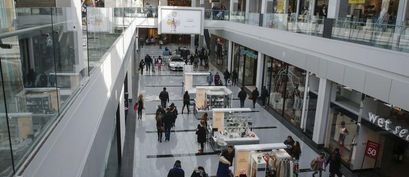 Lendio survey results point to retailer optimism
An overwhelming majority of small business owners are continuing their optimism past Thanksgiving and onto the holiday season, according to a new survey released by Lendio.
Eighty-seven percent of retailers with fewer than 100 employees are confident they are ready for the holidays, with 81 percent having faith the season will be a success. Of those feeling unprepared, the largest portion, 30 percent, said lack of capital is the main reason, the survey showed.
Only 27 percent said they do not expect to need additional financing for the holiday season, while another 37 percent said they will "wait and see." Most, 81 percent, said they would need $50,000 at most, with inventory and advertising being the two biggest needs.
The preferred products were credit lines, local or credit union SBA loans, friends and family, personal credit cards, national bank SBA loans, online loan marketplaces and home equity loans. Seven out of eight are confident they will repay on time.
Borrowers are dealing with the added seasonal stress by increasing caffeine consumption (58 percent), sacrificing personal needs (32 percent), and taking a post-holiday holiday (42 percent).