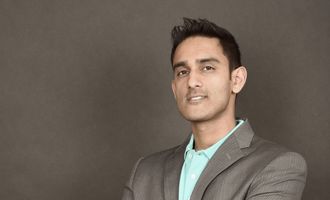 Unocoin a powerful passion project for company president

News Desk
Last updated 12th Apr 2022
After becoming familiar with his various passions, Sunny Ray seems to have found an opportunity which combines them all.
Mr. Ray is the cofounder and president of Unocoin, a Bangalore, India-based startup that began in 2013.
In three years it has grown to operate India's largest BTC-INR trading platform, enabling Indians to handle all aspects of bitcoin transactions. It processes more than INR 200 million for more than 110,000 customers and has attracted more than 30 investors from five countries.
[caption id="attachment_44282" align="alignleft" width="300"]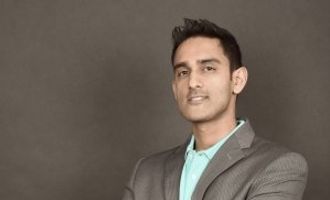 Bitcoin should be a solid long-term play in India for several reasons, Mr. Ray said. Many Indians are very familiar with technology. Mobile penetration rates are strong and they have an educated workforce that is heavy on the sciences.
Indians also highly value gold, Mr. Ray added. Many will view bitcoin as a digital replacement. Because of that increased demand, bitcoin prices, like gold's, are often higher in India than elsewhere.
Contrary to what is often said in the media, bitcoin is actually fairly traceable, Mr. Ray explained.
"The problem is that while there is a bitcoin protocol, there is no identity associated with that protocol.
"But there are a lot of ways for law enforcement to track it."
Bangalore is the perfect place to host Unocoin for a variety or reasons, Mr. Ray said. The city boasts a highly educated and technologically-savvy workforce. Many people also have an entrepreneurial bent and are looking to do something big.
And the weather is a lot like Silicon Valley too.
"It couldn't have been a better place," Mr. Ray said.
Mr. Ray estimates that 40-50 percent of Unocoin users are treating the cryptocurrency like digital gold and are holding it as a long-term investment. Roughly 25 percent use it as a payment method.
Unocoin has also released a merchant point of sale app that converts bitcoin into rupees before depositing it into the merchant's account.
"We are systematically taking away all the pain points that make bitcoin confusing for people," Mr. Ray said, while estimating there have been close to 3,000 downloads in the first few weeks of availability.
Take the tally of the last three years and it shows plenty of positives, more than enough to validate the Unocoin team's decision to move ahead back in 2013.
"We kept going just knowing that bitcoin was the future," Mr. Ray recalled. "It's amazing what is happening. Never before have we even had a chance to participate in the global financial system."