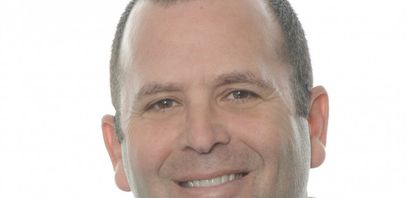 5 steps small business owners should take before applying for funding
The following is a guest post by Stephen Sheinbaum, founder of alternative funding marketplace Bizfi.
[caption id="attachment_18913" align="alignnone" width="296"]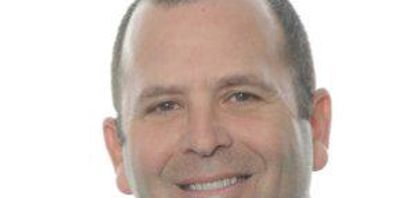 Stephen Sheinbaum[/caption]
Most entrepreneurs start their businesses by reaching into their own wallets and personal savings. Even if that capital is enough to get a business started, it may not be enough to keep the business going. Your business might need extra funding for inventory and equipment, sometimes on short notice. While your business may be covering its day-to-day needs, it might still need a boost to help it expand.
Whatever your need, you want to be thoroughly prepared before you apply for funding. Preparation will make the application process easier, whether you apply in-person, on paper or online, preparation will also go a long way toward making sure that your application is approved.
So what measures can small businesses take—before even beginning the application process—that will help them secure the necessary funds to help them succeed? These are some of the key steps to keep in mind:
Review your business plan
Every application for funding should be made with your business plan in mind, so start by reviewing yours. Many banks and online funders will want to talk to you about your business—including how it operates and how the funding you are seeking will help your business grow—because they want ensure they'll be repaid.
This is particularly true if you are seeking a larger, long-term loan, such as those guaranteed by the U.S. Small Business Administration. Most SBA lenders will ask to see a copy of your business plan as part of your application. Don't have a business plan or don't think your current plan adequately captures your business and its growth prospects? Read Bizfi's "4 Secrets to Drafting a Great Business Plan".
Determine how much you need and exactly how you'll spend it
If you are approaching a funder for equipment finance, you're likely to be asked to provide information on the equipment you intend to buy. You should be prepared to talk about the make and model, what it will cost and whether you will be buying it or leasing. If you're getting funding for inventory, detail how your new dollars will be allocated across the items you are buying. If you're seeking general working capital, your funder may ask you to talk about whether you'll be using it for marketing, hiring new employees, or other purposes.
Having a firm idea of how much capital you need can also help you to avoid borrowing more than you need and taking on unnecessary expenses. When you know your costs and purpose, match them to the right funding product—there are more options than you might think.
Know your credit score
Whether you are seeking funds from a traditional brick-and-mortar lender or an online alternative finance company, the terms of your loan will be affected by your credit score. Funders can now check your credit score as you apply, so it's best if you know it before you apply. Get a copy of your report, check it for errors and fix any that you find.
While there are funding options for business owners with bad credit, you should be prepared to explain to a funder what caused it to go south and what you are doing to improve it. More than once at Bizfi, we have been approached by business owners whose credit was damaged by large medical bills. We understand how medical debt can crush entrepreneurship, and we also know that this kind of misfortune can make a business owner more determined than ever to grow his or her business.
Do your research
These days, there are more kinds of funders and funding products than you might expect. To find the right funding company, start by asking your business network what funders they might recommend. Then check Better Business Bureau ratings and the testimonials that are often posted online.
Many alternative finance companies are members of trade groups like the Small Business Finance Association (formerly the North American Merchant Advance Association). Since you are going to be providing potentially sensitive personal and financial information online, make sure that the funder's website is certified to protect it. The Norton Secured symbol is one good indicator.
Get organized
Whether you apply for your loan online or in-person, there will be paperwork. The better prepared you are for it, the better your chances for success will be. Some paperwork will be the same for all types of loans: Virtually all businesses will need to show a copy of their lease or mortgage, and share contact information for their landlord and vendors.
Some paperwork will be specific to a particular funding type. If you are applying for invoice financing, you'll need to present invoices; if you're applying for equipment finance, you'll need to document the equipment you are buying or leasing. Some lenders, particularly traditional banks and credit unions, may look more deeply into your operations. If you are a retailer and these funders see you're not using accrual accounting to record your sales, they probably won't be happy.
Every New Year can be a new opportunity to manage your small business better—whether you think you'll need to apply for outside funding this year or not. Commit to using a cloud-based accounting system and electronic invoicing; add a point-of-sale terminal that is EMV compliant and manages your inventory. You'll be that much better prepared to seek financing when the need arises.
Stephen Sheinbaum is the founder of Bizfi, an aggregation marketplace that offers many kinds of alternative funding, from short-term finance to longer term loans, equipment finance and lines of credit. Since 2005, Bizfi has originated in excess of $2 billion in funding to more than 35,000 small businesses, including many well-known franchises.