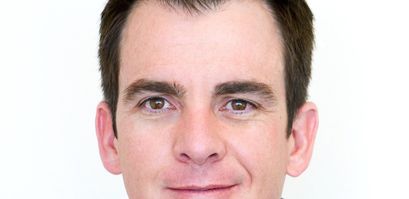 The small business "state" of strength in America: 10 states with the best business credit scores
The following is a guest post by Levi King, the founder and CEO at Nav, which provides business owners with simple tools to build business credit and access to lending options based on their credit scores and needs.
The original link can be found here.
It's no secret that personal credit scores are a barometer of financial strength. The better your score, the easier (and cheaper) it is to get things like a mortgage or car loan. But, did you know small business owners have a separate business credit score for their company?
The two scores share commonalities, both impact a business owner's ability to get financing, but they also have surprising differences.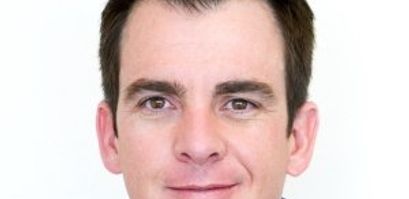 While personal and business credit scores are both influenced by region, new data from Nav.com reveals other factors, like local policy climate, can impact business credit scores. Nav used data from 15,500 of its small business customers to calculate the average business credit score for each state to find the top 10.
See if your state made the cut below.
Business Credit Score 2017 Rankings
So, what is a solid business score? Business owners with scores in this range will find it easier to qualify for loans and trade credit with more favorable terms.  Regional and political trends include:
North on Top – If you own a business in a northern state, your business credit score is more likely to outshine the rest of the country. Eight of the 10 states with highest average business credit scores are located where snow can regularly fly, with one "roll tide" exception.
Sweet Home Alabama – Small businesses in the southeast have some work ahead of them on their scores with the strong exception of Alabama which is in the top 10.
A Tale of Two New Englands – While VT, ME, RI and NH enjoy stronger scores, their Yankee counterparts of MA and CT are behind the pack.
Midwest – The Midwest has some challenges in their scores. However, Iowa absolutely shines and North Dakota holds its own.
Swing States – The swing voting red states of Pennsylvania, Wisconsin and Michigan are in the top 20 for their stronger scores.
"Rust" Belt – Indiana and West Virginia are states in this region that could use help in building small business credit scores.
Utah – This state not only has strong small business credit scores, but is experiencing strong business growth as well.
Seeing Red – Eight of the ten states with the lowest scores were red states in the last election.
The Top Ten
Michigan: 45.0
Michigan snuck into the top 10 with an average business credit score that makes it easier for business owners to get an affordable loan. The state ranks higher for business credit scores than it does for personal credit, where its 675 is almost equal to the national average. Its business score nearly mirrors its #12 rank for policy climate according to the Small Business and Entrepreneurship Council (SBE Council).
Maine: 45.7
Maine business owners enjoy both stronger than average business and personal credit scores. This is a winning formula for success, as both scores can be used by business lenders to get business financing. Its strong business credit score flies in the face of the SBE Council's low, #44 policy climate ranking, which is a surprising, recurring theme in our list.
Alaska: 45.7
The "great white north" trend continues, as Alaskan business owners maintain higher business credit scores than most of the country. Unlike others on the list, Alaska's average personal credit score of 668 falls below the national average and it's settled in the middle of the pack when it comes to policy climate.
Wisconsin: 46.1
It should be easier for Wisconsin entrepreneurs to find the cheese they need to run and grow their business thanks to a solid business credit score. Their residents also rank #5 in personal credit scores, thanks in part to having the lowest credit card delinquency rate according to TransUnion data. The state ranks below average for policy climate, but it doesn't seem to be holding Wisconsin back.
Utah: 46.3
Talk about a state with business tailwinds. Utah's business credit score is among the nation's best, its personal credit score of 679 is above average, and its policy climate is comes in at #11. It's no wonder why the beehive state consistently ranks tops in business growth. 
Oregon: 47.3
Like others on the list, Oregon shows that strong personal credit health can translate to good business credit scores. The state's top 5 ranking means its business owners with strong scores can negotiate better payment terms for goods and services from suppliers, like net-60 or net-90 day terms. Like Maine, Oregon ranks very low on the SBE Council's policy index rating, but its business owners' credit scores are thriving.
Considering U.S. small businesses produce 46% of GDP, their success can ripple across the entire economy. That success typically depends on access to affordable capital.
Alabama: 47.6
Alabama is the only southern state that cracked the top 10 list—although it has the 5th-worst personal credit score average in the country. Some of this can be explained by Alabama's strong #9 rank for policy measures and costs that impact small business. Strong business credit scores will help most Alabaman companies, but for younger companies (under 2 years in business), business lenders will heavily weigh personal credit scores.
Nevada: 48.8
Nevada hit the business credit score jackpot, beating out all but two other states in the nation. It also ranks #1 in the SBE Council's policy index, which should mean that business owners there are less burdened by regulations and taxes. Despite those solid rankings, and reflecting the boom or bust persona of Las Vegas, it also has the 3rd-worst personal credit in the country. For  business owners with strong enough business credit scores and financials, they may be able to overcome personal credit flaws when applying for lending.
Iowa: 49.2
Iowa may be first in the nation to pick the Presidential candidates, but it narrowly missed out on pole position for business credit. Business owners here also have the added benefit of strong personal credit, where it ranks in the top 10. Having strong credit scores in both categories can help the state's entrepreneurs qualify for the money they need to expand — which should come in handy as Iowa's economy is predicted to expand through 2017.
Vermont: 51.7
Like maple syrup on pancakes, Vermont's business credit is sweet. Its average score takes the top spot in the country and it is the only state that cracks the 50 mark, signifying a lower credit risk. Again, we see that the SBE Council's policy index ranking doesn't necessarily correlate with business credit health, as Vermont ranks near the bottom on their list. The state's stellar business credit score, combined with personal credit that ranks #2 in the country, makes for business success. Entrepreneurs in the Green Mountain State with strong business credit are most likely to secure affordable funding, with the best terms.