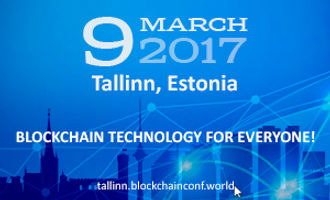 Blockchain & Bitcoin Conference Tallinn a resounding success

News Desk
Last updated 12th Apr 2022
The largest blockchain conference ever held in the Baltic region lived up to its billing as 250 people from 20 countries traveled to Tallinn, Estonia for Blockchain & Bitcoin Conference Tallinn on Mar. 9.
Event organizer Smile-Expo, which has organized similar conferences in Russia, Ukraine and the Czech Republic, said it chose Estonia because of a strong IT environment and government support of blockchain projects, especially in the govtech sector.
A total of 18 speakers presented examples of how companies have implemented blockchain into their business practices. They covered topics including regulatory issues, cryptocurrency acceptance by the society, benefits of private and public blockchains and key players of the blockchain market.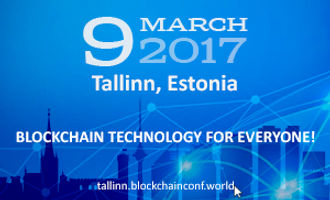 e-Residency managing director Kaspar Korjus said such conferences are important because they get attendees to consider all of the different aspects required if blockchain is to fulfill its potential.
"Blockchain itself is nothing, it needs to be considered together with digital identity, legal environment, and efficient e-governance. Only then will we start to understand its real impact."
Mr. Korjus introduced a new e-residence project, which is a hallmark of Estonian govtech. It allowed 18,000 people and 1,300 companies from 136 countries to become Estonian residents.
Karolina Marzantowicz was another featured speaker. A distinguished engineer with IBM Poland, Ms. Marzantowicz is bullish on blockchain but suggested some groups need to be more welcoming to the new technology.
"Blockchain technology will change the digital economy. Financial institutions are aware of the advantages of blockchain, but banks are not key players in this market."
There is an important reason for that, Jüri Laur explained. Mr. Laur is the head of payment service at Estonian bank LHV, an early blockchain implementer.
"Banks haven't implemented a blockchain yet for regulation reasons. You shouldn't use blockchain in order to just use it. Blockchain without cryptocurrencies is only half of the battle."
Cryptopay CEO Eric Benz said an important next step is to change customers' opinions of the new technology.
"To change customers' outlook, especially in the financial sector, is a challenging task."
Bitcoin Foundation managing director Jon Matonis and Funderbeam founder Kaidi Ruusalepp also spoke at the event.
Organizers are busy planning spring events in Moscow (Apr. 19) and Prague (May 19). A fall event in Kiev is also in the works.