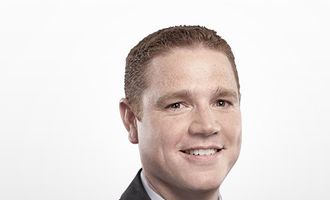 Harnessing the opportunities in alternative finance
The following is a guest post by Matt Clark, COO of Corcentric, a provider of cloud-based financial process automated solutions.
The financial service industry has experienced major changes in recent years and that pattern doesn't show signs of stopping. Much of this change is a result of the rise of the alternative finance market, which is proving to be a vital lifeline for businesses at all levels, from start-ups to global corporations. According to a report from KPMG, the alternative finance market is growing at a fast rate in the U.S., generating more than $36 billion in funding in 2015, up from $11 billion in 2014. This substantial increase in funding is now leading today's financial disruption.
Alternative finance can take many shapes, including crowd funding, angel investment, P2P lending, business cash advances and more. The benefits and opportunities offered by alternative finance are increasingly drawing more attention away from traditional models of lending–models that are more regulated and less flexible.
[caption id="attachment_37166" align="alignnone" width="300"]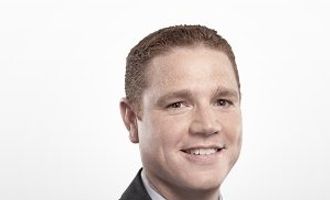 Matt Clark[/caption]
While alternative finance already has a significant presence in the market, it is still a concept only recently established. The opportunities alternative finance presents, however, can substantially help businesses further grow and expand. These opportunities include quicker access to funds, increased flexibility, support for business growth and the ability to scale.
Quick Turnaround of Funds: No matter the industry or the company, speed is consistently a factor in success. Today, alternative finance options typically offer funds in a more efficient manner than traditional banks, which can take up to months to process a funding request from application to approval. With so many alternative finance providers offering approval in as little as 48 hours, these options allow for faster applications, faster approvals and an overall more agile service. This is crucial as so many companies today are relying on quick injections of capital, whether because of tight cash flow or time-sensitive projects.
Increased Flexibility: Alternative finance providers can take a more flexible approach with the borrowing and repayment options they provide for businesses. They are not always limited to customary repayment schedules or having to enforce strict banking contracts as is common with traditional banks. This could be especially beneficial to seasonal businesses that may be allowed the option to make repayments in line with revenue streams.
A Path for Growth: Selecting the best alternative finance solution for your business means you can grow your company by using the methods that it demands. If your business experiences seasonal peaks and dips, choosing the right alternative finance solution will help smooth these out. This means clearer financial projections, more linear growth, stable finances and a strong bottom line.
The Ability to Scale: Alternative finance options also enable you to make investments early on that will stimulate growth for your business's long term plan. Whether you need to finance an experimental marketing strategy, develop a strategic partnership or increase production of your product, alternative finance options can help you alleviate cash flow issues that come with spending large portions of your cash on early, strategic investments.
As banks get placed under increasingly complicated regulatory burdens, both lenders and borrowers will continue to seek financial solutions elsewhere. Today, with such a large number of alternative finance companies out there, businesses have a much wider range of products and providers to choose from. The pace at which alternative finance is growing is likely to accelerate over the next year and with it will come a greater number of available opportunities for businesses.