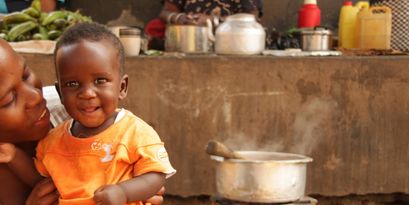 Helping the environment has a Cool Effect

News Desk
Last updated 1st Sep 2022
Together the crowd can help solve seemingly insurmountable problems, Marisa de Belloy believes.
Ms. de Belloy is the Chief Operating Officer of Cool Effect, a crowdfunding site that makes it easy to fund the world's best carbon dioxide-reducing projects.
The Cool Effect story begins in Honduras where founders Dee and Richard Lawrence were serving as translators on a medical mission. They saw directors treating people for respiratory illnesses, many related to traditional cooking methods involving an open fire in a closed hut. The Lawrences noticed that many of the huts were black from soot and that many of the people who were frequently exposed to the fires were most likely to be sick.
So the Lawrences set out to do more than treat the symptoms – they wanted to solve the problem. Their first step was Proyecto Mirador, a Gold Standard carbon emission reduction project that introduced Hondurans to clean cook stoves. Proyecto Mirador provided extensive training and conducted regular follow-up visits to ensure people knew how to use the stoves. The lessons the Lawrences learned as to the importance of followup and education are key pillars of Cool Effect.
[caption id="attachment_51729" align="alignright" width="300"]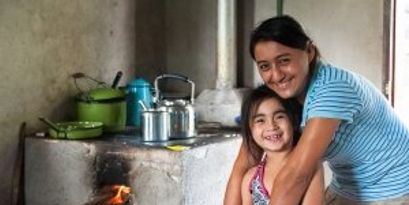 A mother and daughter beside one of the stoves provided by Proyecto Mirador[/caption]
Skeptics often point to the sheer enormity and complexity of climate change as reasons why many people believe they cannot do anything on an individual level about climate change. They see large polluting nations with carbon intensive industries like the United States, China and India and wonder what they can do on a personal level.
The answer is plenty, especially when you tap into the power of the crowd, which in the United States numbers more than 140 million who are increasingly environmentally aware, Ms. de Belloy explained.
"In the United States attitudes are changing toward climate change. More people are concerned about doing more to fight it. They're recycling and eating less meat. Now they can connect with great projects and do more to enable good work."
Cool Effect finds the world's best carbon pollution reduction projects and strictly vets them before offering them on the site, Ms. de Belloy said, while citing a methane capture initiative with a Ute tribe in Utah and a wind project in Costa Rica as two examples. Their team of scientists and finance professionals verify all projects meet at least one of the major international standards. Each one is independently audited, she added.
"We are extremely focused on transparency and have been since the formation of Cool Effect," Ms. de Belloy said. Each project's pros and cons and described on the Cool Effect site, including administrative fees, which account for less than 10 per cent of all funds collected. Projects are followed up with extensively to illustrate where the funding has been spent.
Cool Effect's early results have been positive, Ms. de Belloy said. Its projects have combined to reduce carbon emissions by 21,753 tons.
North Americans are relative latecomers to the realities of climate change, as they are just beginning to experiences first-hand effects in the form of droughts, floods and super storms, Ms. de Belloy said. People living in other parts of the world see the effects every day and need less convincing. Still there often has to be some education, which is often done one person at a time. Get a few key opinion makers in a village to change and others often follow.
Cool Effect has quickly amassed an email list of more than 132,000 people by giving them hope and a belief that they can take clear and effective steps to reduce climate change, Ms. de Belloy said.
"Climate change can be solved, and we believe that by supporting projects like the ones on Cool Effect people can be part of the solution."