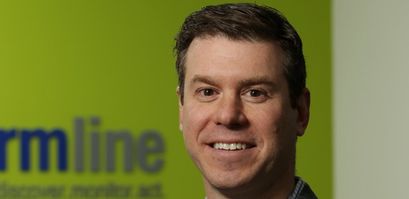 7 hacks to really optimizing your conference experience
The following is a guest post from Alex Baydin, the founder and CEO of PerformLine, developers of a comprehensive compliance solution designed to help marketers mitigate risk, save money and protect their brand.
In the midst of planning our own annual User Summit and Marketing Compliance Conference, COMPLY2017, I was reminded of the tips I always remind my team for making the most out of any conference. Below are seven pieces of advice that can help you leverage your time, energy, and money spent whether you're attending a conference for the day or planning one for your company.
[caption id="attachment_46341" align="alignright" width="300"]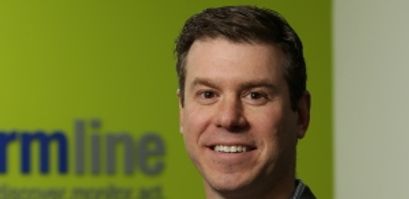 (Aaron Houston NJBIZ)[/caption]
Pregame – This may sound like a no-brainer, but do your research. It's imperative to know who is speaking, moderating and attending ahead of time so you can create a strategy. You can usually find the attendee list from the conference host, and they will often share which companies are being represented.
Set goals – Communicate effectively with your team by letting them know why the conference is worthwhile in the first place. Maybe it's to forge new business partnerships, get a chance to network and connect with partners, or to simply have a solid day of learning. Whatever it is, make sure you outline your goals to your team in order of priority.
Share what you've learned – Your discoveries can help others. Share your notes, or better yet schedule a 15-minute debrief with your team. Give them some swag you took home from the conference while you're at it! This also gives you a chance to prove to your boss that you are the go-to person for the next opportunity to go to an event in Vegas or NYC over your peers.
Hang out at "choke points" – High value networking can occur in the most surprising of places – coffee shops, lobby bars, and outside speaker green rooms. True story: I once closed an investor while in line to the restroom on my flight back to Newark. Talk about a captive audience. Rely on out-of-the-box networking opportunities to ensure that your brand sticks out.
Never eat alone – There are at least 3 times a day when your fellow attendees are also hungry. Grabbing a bite to eat can be a great opportunity to meet new people and learn more, without being overt about networking intentions. If you can't schedule these ahead of time, that's fine too. You will always be remembered for taking a risk by asking someone you just met to lunch.
Ignore the exhaustion – You will inevitably bonk at some point over the course of a multiday conference. Jet lag, weak coffee, and late nights entertaining clients and partners are bound to make you tired, but remind yourself to suck it up. When you get home, you'll have all the time in the world to sleep.
Follow up – What's the point of going to a conference if you lose the connection of every person you've networked with? Follow up with everyone you met within 3 days of getting back, even if you only have time for a LinkedIn Connection or a one-line email. Act with urgency to nurture those relationships you worked so hard to create.