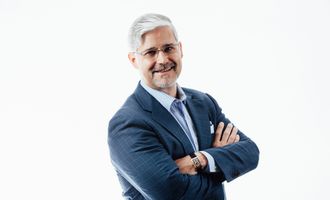 LendingPoint founders share recipe for success
In an era where hundreds of companies are using technology to democratize access to finance, it's easy to forget the other half of the equation, Tom Burnside and Juan E. Tavares caution.
Mr. Burnside and Mr. Tavares respectively are the CEO and and chief strategy officer of LendingPoint, a provider of personal loans for fair credit customers. While they have the technology down pat, they combine it with experience in both traditional finance and marketplace lending.
"What sets us apart in the marketplace is we have extensive credit experience first," Mr.Burnside said.
During the financial crisis both said they worked with large balance sheets which helped them understand how to position themselves in the marketplace. That experience also taught them that marketplace lenders cannot simply be technology companies, they also need to apply the lessons learned working in different environments, geographies and at different points in the cycle.
Mr.Burnside and Mr. Tavares met in 2009 when CAN Capital, of which Mr.Burnside was president at the time, was investigating if their technology was transferable to areas such as Peru and the Dominican Republic. Mr. Tavares' company was a market leader in the Dominican Republic and had the technology and access to data that allowed CAN Capital to effectively meet the needs of previously underserved markets.
Fast forward to 2014. Mr. Tavares' company was purchased by Banco Populaire and Mr. Burnside had left CAN, as he felt the peer-to-peer model, with no loans on the balance sheet, was an unsustainable one. They wanted to be active in the space and began studying the industry.
"Coming from a consumer background I could see most (entrepreneurs) moved into the small business space and were telling a unique story from a uniquely underserved segment," Mr. Burnside said. "We looked at where the market was underserved and where could we complement it."
What they saw was a space where near prime consumers, those with credit scores between 600 and 700, were in need of better credit products, with many resorting to payday lenders and their ilk.
[caption id="attachment_53497" align="alignleft" width="300"]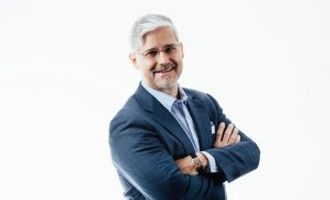 Juan E. Tavares[/caption]
"The silver bullet is not data experience alone but the knowledge of how to combine those different data elements," Mr. Tavares explained.
LendingPoint also believes it is crucial for marketplace lenders to originate and hold assets on their balance sheets, Mr. Burnside said.
"Many peer-to-peer lenders started and gave customers access to this unique technology but they didn't carry the loans so performance was not front and center in their thinking."
LendingPoint does, and in order to do so effectively, it comes back to telling the story of the near prime customer, with the more detail the better, Mr. Tavares said. Experience with understanding loan performance throughout the lifecycle and access to as many data points as possible.
"Unbiased raw data raw allows us to create a multi-variant process internally," Mr. Tavares said.
LendingPoint offers personal loans up to $20,000 that can be paid back in twice-monthly installments over 24 to 48 months.