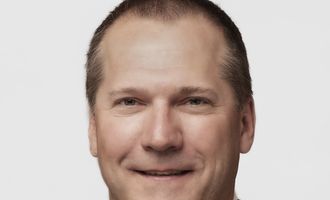 Arroweye hits the bullseye for targeted marketing campaigns
All payment cards are definitely not created equal, Bob McCormick said.
Mr. McCormick is the vice president of operations at Arroweye Solutions, developers of an on-demand technology platform for card marketers and issuers that can accommodate any level of customization and design.
Arroweye was founded in 2000 by Doron Friedman, a quintessential entrepreneur who at the time owned some bagel shops in Santa Barbara. Mr. McCormick said Mr. Friedman worked hard to foster a special customer culture. It worked because one day one of those customers sent him a box of Godiva chocolates.
But he didn't know which one because there was no card, so Mr. Friedman could not send his thanks.
"It was a terrible customer experience in addition to being difficult to understand who sent it," Mr. McCormick said. "It was a very impersonal presentation.
"(Mr. Friedman) thought, what if we could create much more personal product, where the gift giver could send a customized package with a greeting card and a personal message for the receiver?"
[caption id="attachment_53561" align="alignleft" width="200"]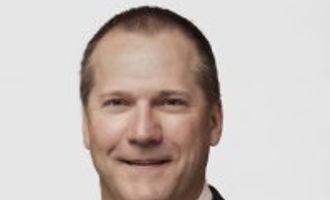 Bob McCormick[/caption]
Mr. Friedman recruited two customers to help with visioning and also brought on two cofounders. Nearly two decades they are still going strong, albeit with a new direction – concept cards.
"Just in time is what makes it work," Mr. McCormick began.
"It"  is a disruptor to the payment card industry Mr. McCormick believes is revolutionary in scope, a just-in-time card production platform that eliminates preprinted inventory and allows for targeted deployment in days. The quick turnaround time positions companies to quickly capitalize on revenue opportunities. Customers can choose card designs from Arroweye's gallery or they can customize with their own photos and logos.
Arroweye also offers digital gift card solutions, Mr. McCormick said. Personally-branded campaigns can include custom websites, online cards and collateral, and last-minute messaging. Mobile and social functionality allow for Facebook giving while B2B options provide corporate gifting and customer appreciation opportunities.
"We're technology-based, creative and flexible," Mr. McCormick said.
That flexibility was tested during the EMV chip migration, when the delta between traditional card producers and Arroweye was magnified, Mr. McCormick explained. Set-up times and costs multiplied, making it more expensive to hold inventory.
But that also brought opportunity, as Arroweye was able to deliver in a fraction of the time it took others, Mr. McCormick said.
In an era of mobile technologies, near-field communication and other new technologies, traditional pathways don't have the responsiveness of most new players, Mr.McCormick said. If the industry can tackle issues such as touch and feel which are critical to the human experience they will be able to gather significant market share.
Even though it is early, some trends are beginning to catch on for personalized cards, Mr. McCormick said. Theme cards appealing to affinity groups are popular, as are portrait cards in the age of the selfie.
There is still plenty of opportunity, Mr. McCormick said.
"Many manufacturers are still stuck in mass production."