Millennials who are non-prime are having difficult managing their personal finances, a report from Elevate's Center for the New Middle Class states. The report is based on the final two studies in a series of reports detailing the millennial financial experience.
Non-prime millennials are defined as those with sub-700 credit scores. The research found 58 per cent are living from paycheck to paycheck, while 41 per cent run out of money at least once every two months.
"It's troubling to see just how hard of a time these millennials are having managing their day-to-day finances," said Jonathan Walker, executive director of Elevate's Center for the New Middle Class. "Our research shows that half of non-prime Millennials worry all the time about their monthly living expenses.
[caption id="attachment_50802" align="alignright" width="300"]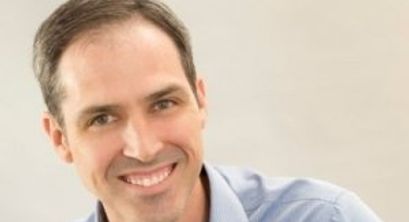 Jonathan Walker[/caption]
"Millennials, particularly, get a bad rap about their financial management. But our study shows that many non-prime millennials make responsible decisions when faced with difficult situations. When an emergency expense hits them, they don't have traditional options, so one in five think first to set up an installment plan."
Other findings include:
13 per cent of non-prime millennials admit that it is difficult to predict their month-to-month income
13 per cent regularly overdraft their savings or checking accounts
64 per cent say they have too much debt right now, a rate double that of those rated prime
Only 37 per cent of non-prime millennials express any confidence that they could come up with $1,200 for an emergency expense in a month
Non-prime millennials are 71 per cent less likely to turn to credit cards if they needed to come up with $1,200, compared to their prime counterparts
They are more likely to experience unexpected car repairs or non-routine medical expenses
They are 45 per cent less likely than prime millennials to maintain a monthly budget
Are 58 per cent less likely than prime millennials to put aside money for savings
"Only half of non-prime millennials feel that they are adept to deal with day-to-day financial matters, compared to three quarters of their prime counterparts," Mr. Walker said. "Factors such as lack of financial education, income volatility, too much debt and unexpected expenses contribute to difficulty in maintaining a balanced financial life. These circumstances combined with lack of credit create a stressful situation for non-prime millennials. While it's common to experience stress, carrying the burden of financial anxiety can affect other aspects of life, such as personal relationships.
"However, this is a testament to the resilience of the millennial generation. Despite their struggles in managing day-to-day financial matters, we see over and over again in our studies the desire and effort to make progress, and confidence that they can meet their short-term financial goals, with 41 per cent of non-prime millennials citing this confidence."
Studies in the Center's Millennial series include: