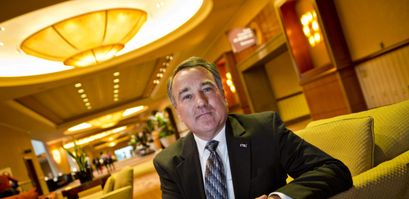 Banks must carefully choose their digital CX spend

News Desk
Last updated 24th Jun 2022
The following is a guest post from Don Berryman, chief commercial officer of Acticall Sitel Group, a company providing customer relationship management technology and consulting solutions.
Research indicates that the Digital Experience (DX) spend on CX programs could amount to tens of millions of dollars in revenue for banks, yet banks have been slow to adopt new technologies in general, let alone digitize their CX. What are the top challenges banks face when it comes to DX?
Data shows that retail banks are spending money in all the wrong places when it come to investments in digital transformation. IDC reports that 82% of bank's DX budgets are spent in areas like software and IT instead of customer-facing initiatives, an area that Forrester notes could help banks realize a nearly $4 return increase per customer (which could amount to tens of millions of dollars).
When it comes to identifying and overcoming digital transformation obstacles, it is critical that retail banks first address their greatest challenges before making strategic decisions about where and how they invest their DX dollars. Examples include:
Mentally embracing the need for change: As a traditionally archaic industry, it is instrumental to banks' digital transformations that they recognize the need and inevitability of adopting a digital mindset if they want to 1. Remain relevant, and 2. Survive in the digital age.
Skilling up employees in digital capabilities: Talent is a critical component of digital transformation across industries. Training employees in new digital tools and services will not only boost employee performance and productivity, but will also increase staff satisfaction and improve retention.
Responding rapidly to customer demand: In this "age of instant," banks have no choice but to execute their digital transformation strategies at a competitive pace, especially as 32 per cent of bank revenues (according to Accenture) could be at risk from the business models of "new entrants" like Google, Apple and Facebook.
[caption id="attachment_54730" align="alignright" width="300"]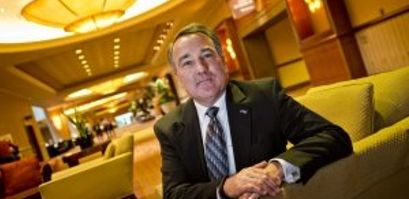 Don Berryman[/caption]
How can retail banks maintain a competitive edge as tech giants like Google, Apple and Facebook begin infiltrating the banking industry?
When it comes to developing a digital transformation strategy around customer experience, banks should intuitively look to the tools and services that customers use most in their day-to-day transactions, whether it's booking a flight, ordering take-out or applying for a loan. The first thing you should think is, "smartphones!" And yet, while nearly half of Americans check their smartphones as soon as they wake up, only one per cent connect to their banking app. This is a major gap in the finance-tech divide, and a missed opportunity for banks to boost connectivity and develop omni-digital platforms for the ease and convenience of their customers.
Banks should also consider the fact that 55 per cent of consumers say they would consider banking with tech giants for the simplicity and convenience they believe these companies' services would offer. The question then becomes, what technology do banks need to adopt and leverage to streamline customer services? AI, machine learning, personalized intelligence and predictive analytics fall under this category, all of which lead to the development of tools that customers crave most, including chatbots, social media, messaging apps, virtual assistants and more.
What are some examples of banks that are successfully harnessing and implementing technology as a means to improve their CX?
Simplified, omni-digital communication: When Citizens Bank began to see significant drop-offs in their student loan application process, they connected every applicant to a Twitter-like, one-to-one mobile communication channel, sending users a stream of personalized messages and walking them through the application process, resulting in increased application completions, decreased processing timeframes and digital connections to 88 per cent of their student loan applicants, enabling the bank to have a 360-degree view of those customer experiences on their future banking needs.
Social connectivity: The American Express bot lets customers access their account through Facebook Messenger, allowing them to make purchases directly through Facebook and receive real-time purchase alerts, recommendations and available services via the bot.
Voice-driven virtual assistants: Bank of America launched its AI-powered bot Erica (as in, Bank of America) in October to be every customer's "personal banking advocate." Erica sends customers notifications, identifies areas where they can save money, provides updates on their FICO score, and facilitates bill pay within the BofA app.
How can traditional banks maintain and win the business of new (especially young) consumers as many become more comfortable sharing personal data with tech giants?
Accenture marked "data as currency" as the number one trend in its recent consumer report, with 67 per cent of survey respondents stating that they would be willing to share more data with banks, in exchange for new or enhanced benefits at the bank. Additionally, 31 per cent of consumers would switch to Google or Facebook for banking services, but for consumers aged 18 to 21 years old, the number willing to switch banking services to one of these companies rises to 41 per cent, indicating that many younger consumers see value in traditional financial institutions. However, a Facebook IQ study finds that 44 per cent of millennial respondents believed that their banks did not understand them.
This is a pivotal time for traditional banks to not only rethink the way they acquire and use data to offer personalized services to consumers, but also to reevaluate the way they establish trust with their customers. When it comes to "rewarding loyalty" and "making customers feel valued" Forrester's research indicates that banks are falling short: while 81 per cent of banks regularly ask customers for qualitative feedback about their interactions with the bank, only 50 per cent analyze the unstructured data, and only 34 per cent capture what they learn in a single vivid picture of the customer. Banks can earn customers' trust and win their loyalty by taking proactive steps to provide customized solutions based on the data they have. Customers, in turn, will be more willing to share personal information when they start seeing a return on sharing their personal data.
In what ways should retail banks be looking to tech giants to improve their CX programs? Is there an "if-you-can't-beat-them-then-join-them" mentality, or is it necessary for banks' survival that they team up with tech giants? For example, the AmEx bot lets customers access their account through Facebook Messenger.
As in the example of AmEx and Facebook Messenger, among others, the relationship between traditional banks, big tech companies and fintech is becoming increasingly collaborative, and the fact is that banks can actually thrive and drive innovation as a result of these partnerships. In turn, the breadth and scope of traditional banks can allow fintech to scale and grow. When it comes to partnering with tech giants – the relationship can be a bit one-sided – as companies like Facebook, Google and Apple already have their own customer following. What banks need to keep in mind when developing such collaborations is that they are doing so in ways that align with customer preferences, while differentiating their own brand from fintech and tech giants. As banks evaluate potential partnerships with tech giants, they should always ask the fundamental question: "would this partnership add value or enhance the experience for my customer?"
What role does social media play in the digitization of banks, in terms of improving their CX?
Leveraging social media is an opportunity for banks to tap into the tools their customers love most, and design personalized services and recommendations based off of the data they acquire from them. For example, if a customer regularly "checks in" (on Facebook, Foursquare, etc.) at a local restaurant, banks can use this information to offer discounts, loyalty points or cash back deals. Again, in the "age of instant" social media also allows banks to respond instantly to customer concerns via chat bots, while capturing a 360-degree view of the customer's experience and history with the bank through omni-digital capabilities.