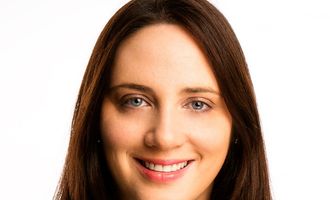 MiFID II compliance requires preparation
Financial services providers better be prepared for additional scrutiny under MiFID II, Laura Glynn advises.
Ms. Glynn is the global regulatory affairs manager with Fenergo, a provider of client lifecycle management software solutions for investment, corporate and private banks. Fenergo's solutions help institutions manage the end-to-end regulatory onboarding and entity data management processes. They are rules-driven to ensure compliance with multiple regulatory frameworks while supporting the collection, centralization and sharing of client and counterparty data and documentation institution-wide.
The United Kingdom's Financial Conduct Authority provides the following definition of MiFID II on its website:
"The Markets in Financial Instruments Directive is the EU legislation that regulates firms who provide services to clients linked to 'financial instruments' (shares, bonds, units in collective investment schemes and derivatives), and the venues where those instruments are traded."
Knowing your customer is now a much more continuous process under MiFID II, Ms. Glynn said.
"KYC must not only occur at onboarding but throughout."
[caption id="attachment_54901" align="alignleft" width="271"]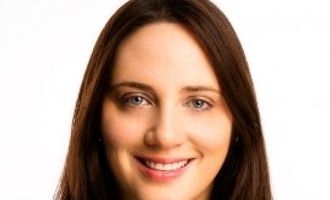 Laura Glynn[/caption]
Whenever an advisor meets with a client, they must produce a suitability report explaining why those specific products and services were recommended, even if no actual transaction ensues, Ms. Glynn explained. Financial institutions will have to collect additional information to ensure they understand the client's knowledge, experience, financial situation and investment objectives.
That information must be reliable and sufficient to determine the proper classification of the investor and products now brought into the scope by the new rules.
"Under client recategorization, an important point is if a particular financial institution doesn't permit services to retail clients and one doesn't opt up, they need to be offboarded," Ms. Glynn said.
The good news is more accurate and plentiful information will paint a more comprehensive picture of their clients. The downside is the increased data and documentation will also put pressure on the quality and efficiency of that information while forcing revisions to KYC processes, client and counterparty repapering, and software.
MiFID II brings Direct Electronic Access (DEA) clients under compliance regulations for the first time. Written agreements must be enacted between clients and their advisors. These clients must undergo a due diligence review at least once per year.
Financial institutions must identify and properly classify all DEA clients when bombarding and managing the relationship throughout the lifecycle. When the onboarding process begins, a client should be able to see if the advisor provides DEA services. Regulatory requirements which must be included in the software are due diligence assessments, a DEA suitability assessment, any pre-set trading and/or credit thresholds, and a mandatory binding written DEA agreement.
While there are no significant changes to classifications under MiFID II, local authorities and municipalities can no longer be treated as professional clients or eligible counterparts, Ms. Glynn said. In order to compliantly reclassify clients, the firm must conduct a client data look-back process to identify all local authority and municipal clients that need to be assisted. Each one must be contacted to be told of the reclassification and to obtain their consent should they wish to change from retail client or to be deemed an elective professional client. An efficient document transmission process must also be introduced.
The collection of Legal Entity Identifiers (LEI) is now mandatory under MiFID II for firms subject to Transaction Reporting obligations, Ms. Glynn said. If a client is eligible for a LEI but does not have one, the advisor cannot execute trades for them. Transaction supports submitted without LEI data will be rejected.
Many firms are identifying those clients without a valid LEI and are encouraging them to apply for one through a Local Authority Unit.