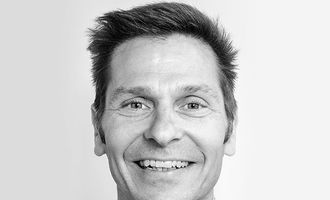 The 3 hidden powers of unregulated identity data
The following is a guest post from Tom Donlea, the vice president of marketing for Whitepages Pro, an international identity company.
The growing number of customers preferring to go all-digital with their loan applications has created fierce competition among online lenders. With borrowers favoring speed of approval, originators have learned that fast, effective identity data verification is key to helping them approve new customers quickly without compromising their fraud and default thresholds. Personally identifiable information (PII) data is and always will be a chief factor for customer acquisition in this space. But it's non-sensitive-PII data (a.k.a. unregulated identity data) that's allowing lenders to compete and thrive.
Here are three hidden powers of unregulated data that loan originators can't afford to go without:
1) Speed
One of the most effective ways lenders can compete for a borrower's business is to provide a fast application and approval process. According to PwC, other than product choices or history of working together, borrowers believe that the most important factor in choosing a lender is speed. Institutions that take too long to approve loan applications will lose customers to the competition. This preference has hit traditional banks the hardest; mortgage lending by fintech and online lenders has grown from 15 per cnet in 2007 to 38 per cent in 2015. Researchers attribute this growth largely to the speed and convenience of online lending.
[caption id="attachment_56364" align="alignleft" width="300"]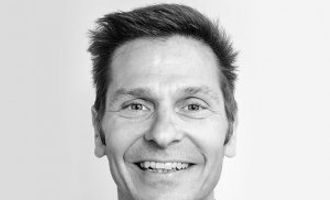 Tom Donlea[/caption]
One way online lenders are beating out their competition is by using unregulated data in fraud checks. By confirming multiple identity elements in real-time (e.g. if an an email address has been in use for more than 720 days or if the IP address located within 10 miles of the applicant's physical address) they're able to assess the legitimacy of an applicant in less than a second. This step ensures lenders can meet borrower expectations for speed while increasing how many good applicants can be approved in a day. Customers who enjoy a super-fast transaction are also more likely to come back again and even recommend the institution to a friend.
2) Linkages
Linkages are especially effective at determining a customer's legitimacy and protecting against synthetic identity fraud and other devious fraudster tactics. Positive linkages include an applicant's phone to name, address to name and email to name matches.
"Fraudsters can go to extreme lengths and spend years building credit histories that make an applicant appear real," said Brent Fausett, Vice President Client Services, LendFoundry. "This can threaten the customer experience for good customers if you don't know how to root out the fakes. Online lenders that can triangulate or link together the data pieces they have about an applicant won't hold up a good customer from getting their funds."
Knowing quickly who all the good customers are allows teams to focus on examining applications showing signs of fraud (like non-fixed VoIP lines, certain carriers and more).
3) Focus on Finding Good Customers
As the sophistication of fraudsters increased and lenders stepped up their fraud screening efforts, they soon saw downsides, in particular good customers being treated like criminals and an increase in false positives. This has contributed to a new way of thinking. Lenders have found that if they factor more identity data elements into the fraud decision, their confidence in good customers goes up (and fast).
"Using more data to verify a customer is good actually helps illuminate the applicants with negative risk signals," added Mr. Fausett. "By being so comprehensive, only the bad will remain."
The top performing online lenders are learning that quick approvals and thorough fraud checks are not mutually exclusive thanks to unregulated data. As a result, their good applicants are getting treated better than ever and business is booming.
Tom Donlea is Vice President of Pro Marketing and leads the global marketing efforts of Whitepages Pro, the definitive identity verification data provider for risk management in banking and online lending worldwide. With over ten years of online payments and risk experience, Tom previously was the founding Executive Director of the Merchant Risk Council.