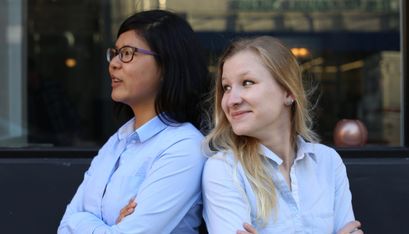 Startwise fills funding void for consumer-oriented companies
Early in her career Grace Leung Shing saw how hard it is for companies get financing, even ones with demonstrated revenue and clear user bases. So she decided to do something about it.
Ms. Shing is the cofounder and CEO of Startwise, a platform where people can invest in companies they care about for as little as $100 and receive returns as revenue grows. The secure platform facilitates the relationship between investors and company owners from initial investment to repayment. Even though it only formally launched on Aug. 22, Startwise has been named a Top 10 FinTech Company by Launch Festival 2016, Collision Alpha Startup 2017 and is part of the NASDAQ Entrepreneurial Center Milestone Makers Program.
The seeds for Startwise were sown when Ms. Shing and her cofounder Catherine Yushina worked in finance at a venture capital firm.
[caption id="attachment_57680" align="alignleft" width="300"]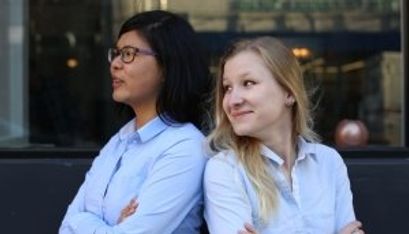 Grace Leung Shing (left) and Catherine Yushina[/caption]
"We saw so many companies not getting access to capital," Ms. Shing recalled. "We said 'we need to do something about it'."
They knew exactly where to start. Equity investors often have to wait more than a decade to get their investment back, and that's if the company is fortunate enough to get sold.
On the other side, entrepreneurs have slight chances of generating institutional interest. That leaves the bank where, even though that company may have a good revenue stream and existing customers, they often don't need enough to make it worth the bank's while to underwrite and service the loan. Citing data from the Coalition for Responsible Business Finance, Ms. Shing said half of all firms' credit applications are completely denied.
A safer option could be Startwise, which works with consumer business companies that have been in operation for at least one year and who have a minimum of $200,000 in revenue over the past 12 months. Startwise helps companies produce all required financial information, meet regulatory requirements and open an escrow account. Then they help the company produce a crowdfunding page, file Form C Disclosure and launch a 60-day campaign.
Should the raise be successful, investors receive quarterly payments until their investment multiple is repaid. The company is then free of investor obligations.
Investors choose from companies that have passed background checks against fraud, money laundering and other factors, Ms. Shing said. Compliance efforts, financial records and deal terms are available. Payments are sent directly to the investor's account.
"You log into your Startwise account and connect it to your bank account," Ms. Shing said.
All Startwise network communication is encrypted, and its SSL protocol is rated A+.
There's a large number of crowdfunding sites, which raises two issues. The first is generating enough deal flow to satisfy investors.
"Many companies are raising capital, the problem is finding the right companies," Ms. Shing said.
Perhaps the business proposition is shaky or hasn't been proven. Maybe the industry is high-risk. That is why Startwise works with consumer-oriented companies that have a dedicated customer base and avoids high-tech companies.
The second issue is education. Many small businesses are still not aware of alternative funding options, and just as many investors don't know they can invest in them.
"Outside of California, New York, Texas and maybe Seattle there is less awareness," Ms. Shing conceded. "We need to engage in an educational process for both sides."
Educating entrepreneurs and investors alike are part of Startwise's future plans, Ms. Shing said. Teaching people how to evaluate financial statements. Providing investors with tools to guide their decisions.
That is a challenging process, but one that's worth it, as technology has democratized investing.
"Thanks to technology, it's now open to everybody," Ms. Shing said. "Before opportunities were limited to VCs and angel investors and you needed to have connections.
"Now everybody has access to the internet, so it's definitely more accessible."