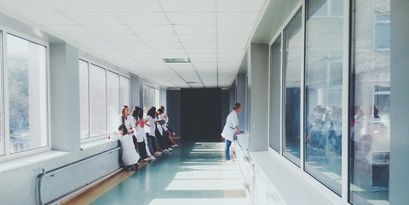 Absolutely everything costs more
You know those little papery pill pots you get given (the ones that look remarkably similar to a McDonald's ketchup holder), well you can buy 250 of them on a reputable website like Amazon for about $5. In a hospital, however, you're looking at about $12 for one, which is a small increase of, oh I don't know, 60,000 percent. And that's just the paper pill cups. Imagine all the other things that get a price hike. A finger prick, a blanket, stitches, the bag that holds your IV fluid, wet wipes and everything else that makes its way into the door of a hospital.
Basically, the world of American hospitals is absurdly expensive. More than anywhere else on earth.
In fact, the next time you break a leg or suffer a wound, you may want to drag yourself to your laptop, book a flight to Canada on Skyscanner, grab an Uber to the airport, book a hotel while you're up there and just get whatever medical assistance you need doing on the other side of the border. It will be a whole lot cheaper.