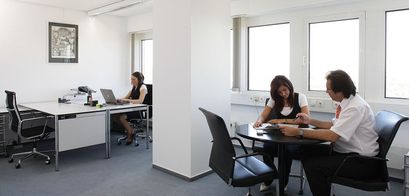 Employee incentives
Incentives can help to motivate staff to work harder and can improve job loyalty. Incentives could take the form of rewards for working overtime, reaching a target or simply achieving good results in some way. This could be a monetary bonus. Alternatively, you could give them something physical as a reward ranging from a bottle of champagne to a paid holiday.
Other incentives may simply be there from the beginning to urge employees to stay at your company. This could be something that adds to their quality of life such as a company car that they can also use as a personal vehicle or discounts on local services such as cinema tickets or gym memberships.
You could even offer them a special savings account such as an FSA or life insurance. There may even be incentives such as a work phone that allow them to separate their home and work life better. Even something as simple as a Christmas party or snacks in the office or the occasional team meal out could help to serve as an incentive.
Pension
It's soon to become mandatory for every employer to offer their staff a workplace pension. You should make sure that your company is earning enough money to contribute to this scheme. You can pay more than the minimum amount as an incentive, or pay bonuses into someone's pension.
Legal fees
It's worth having a legal written contract in place when taking on employees. This can help protect you from employees walking out on you, causing damage to your business and property or helping to cover redundancy.
It's worth getting the help of a solicitor when writing out a contract so that it is legally tight. In fact, having a solicitor on call can be useful for all kinds of situations involving staff – whether claims are being made against them or they are making claims against you.
You may also want to hire the help of a solicitor to ensure that you're following all the correct laws and regulations when it comes to the wellbeing of your staff. Specialist HR lawyers may be able to advise you on this.