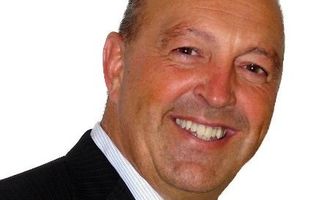 Compliance questions? Kompli Global's Samantha has the answers
Kompli-Global picked the ideal time to open its first American office.
The location in the heart of New York City's Wall Street district is both a practical and a symbolic one as Kompli-Global introduces the world to Samantha, the world's first digital compliance assistant. Housed within Kompli-Global's SaaS-based research platform, Kompli-IQ, Samantha is the perfect solution for an increasingly complex regulatory environment in the United States, chairman John Davies told Bankless Times.
[caption id="attachment_71572" align="alignleft" width="300"]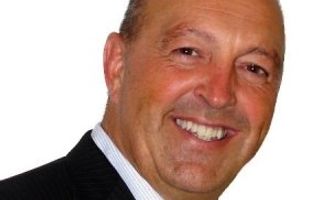 Think of Samantha as a personal assistant who never stops working and continuously improves, Mr. Davies said. In addition to understanding multiple languages, she works 24-7, constantly improves as she absorbs more information, and isn't prone to human error.
"Samantha is the best researcher you've ever had," Mr. Davies said. "You can undergo more thorough due diligence faster and cheaper than ever before."
Risk managers can begin by typing in search information or by giving a verbal command, such as asking for the latest news on competitors or any negative information that exists on someone you are considering a partnership with. Schedule that information to be provided on a daily basis like a news alert.
Like any good assistant, Samantha also keeps a record of all the steps you took in your due diligence efforts, Mr. Davies added.
"You need to be able to show your regulator what your processes are and that they are consistent on a daily basis."
Give Samantha high marks for continuous professional development too, Mr. Davies said. Kompli-IQ continuously tracks new technological developments and new criminal methods so they can stay ahead of current strategies. One timely example is the technology's ability to help combat identity scrubbing techniques that remove negative references and links from the web. As many as 700,000 people have had such information associated with them removed from the web and one can safely assume at least a few of them have criminal intentions.
"We can identify clients who have had information removed and can ask you if you want to see that," Mr. Davies said.
Kompli-IQ is also improving at distinguishing between images of people with common names, a move that is reducing the incidence of false positives.
"The big challenge for many organizations is false positives where they think someone's a target and they're not," Mr. Davies said. "We are always looking for ways to reduce false positives."
In this era of globalization where more companies are partnering with others around the world and not across the desk, every one of them needs an assistant like Samantha, Mr. Davies concluded.
"We all have to understand that as criminals use smarter technology, financial institutions have to become smarter as well.
"We as institutions and compliance agencies have to keep pace."