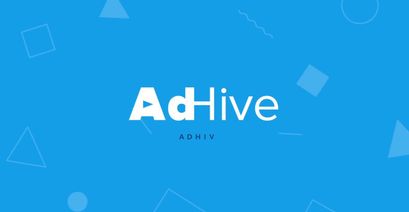 AdHive unites AI and the community
The company behind an ICO scheduled for Jan. 10 promises to bring much-needed order to the management of native ad campaigns.
AdHive is an AI-driven influencer marketing platform that employs a blend of smart contracts and artificial intelligence. The smart contracts stipulate verifiable conditions while the artificial intelligence ensures the best possible quality and appeal for campaigns.
Blockchain and ad tech advisor Eyal Hertzog said he was immediately attracted to AdHive's vision. The co-founder of Bancor, the company behind the upgraded Ethereum token functionality standard that allows smart contracts to be their own market makers, Mr. Hertzog also founded Contact Networks, one of the first social networks, and MetaCafe, Israel's fastest growing video sharing site that surpassed 50 million uniques at its peak.
"There is a growing trend that is quite remarkable," Mr. Hertzog said. "Less and less intermediaries are required between talent, advertisers and the audience.
"We're headed to no intermediary."
Mr. Hertzog said he has to look no further than to his nine-year-old son for proof of how media consumption patterns are changing. He's not watching traditional television, choosing instead to read blogs and watch YouTube videos on his gaming computer.
"It was clear to me at this time that something was happening," Mr. Hertzog said.
AdHive sees it too. They are following the successful path of combining two completely separate concepts to create something entirely new. Artificial intelligence is leveraged to monitor influencer feeds for videos, Instagram posts and livestreams containing keywords and brand logos. The community rates bloggers to ensure campaign quality and appeal while also stopping abuse.
Two of AdHive's cofounders, Dmitry Malyanov and Vadim Budaev, are serial entrepreneurs with backgrounds in B2B services, machine learning, and speech and visual recognition at Scorch.ai and Webvane. Mr. Malyanov has more than a decade of sales and management experience with companies including Groupon while Mr. Budaev has close to two decades of experience as a system architect and team leader. They are joined by experienced trader and former professional poker player Alexandr Kuzmin who leads model development and financial management. The mathematical model and incentives of the ADH coin were developed by Serguei Popov, who developed the mathematical models for WINGS and contributed to the design of cryptocurrency NXT.
AdHive's AI model will succeed because it takes into account one crucial factor that many fail to see, one that reflects a changing marketplace, Mr. Hertzog explained.
"At MetaCafe, I didn't understand the meaning of long tail – 99 per cent of videos watched online are long tail."
Long tail refers to many products selling or being consumed in small quantities instead of a few attracting most of the attention. Mainstream producers such as music labels and movie studios are always on the hunt for the next mega-hit while missing plenty of quality content along the way.
AdHive's AI technology tracks the influencer marketing method so it can determine the influencer a blogger or YouTuber has many degrees of separation out. Now combine AI with the power of the blockchain, which Mr. Hertzog believes will produce a much bigger revolution than the internet due to its ability to serve as an indisputable database.
"We are at the dawn of the next computing era," he said. "We will have to rethink everything just like when we had the internet."
To get an idea of how much-untapped potential the blockchain has, Mr. Hertzog draws a parallel to where the internet was in 1997. The early adopters clearly saw its potential, and the ones that best capitalized on it are some of the biggest companies in the world today.
History is now repeating itself, Mr. Hertzog said. Smart contracts clearly state the obligations of each party, while distributed ledgers maintain immutable records. Custom tokens can power online economies between content creators and advertisers that wasn't possible a few years ago. Imagine sending a trailer to 100,000 blogs in seconds and tracking their influence.
The blockchain also provides novel reputation management capabilities, Mr. Hertzog said. Check for criminal records. Take deposits for large campaigns and pay back the true influencers as you clearly identify respected voices.
"AdHive's technology can analyze video and report bad actors on the blockchain to create an online reputation for influencers," Mr. Hertzog said. "People will pay a premium from influencers they trust."
Important token/ICO facts:
Token presale dates: Jan. 10, 2018 14:00 UTC – Jan. 27, 2018 14:00 UTC
Maximum 450,000,000 ADH tokens to be issued at an exchange rate of 2,000 ADH per ETH
ADH is an Ethereum ERC20 token with a Howey Test risk score of 10 ("unlikely a security")
25-35% of tokens available for ICO participants
Unsold tokens will be burned
Target capital: $15 million USD
Learn more here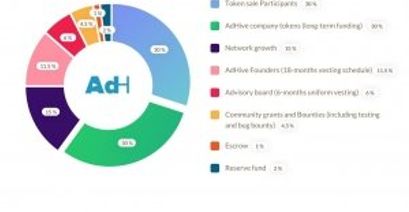 Bankless Times was paid a fee in accordance with our advertising rate card (https://www.banklesstimes.com/advertise/)  by AdHive for preparation and publication of this article.