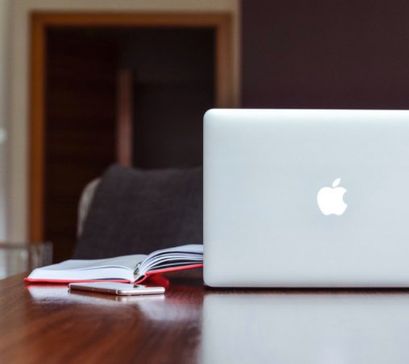 One of the keys to being a huge success in the business world is being memorable. It's not good enough to simply be able to talk the talk and walk the walk: people need to remember how you talked and how you walked. Otherwise, there's no chance that they will return to you when they need the services or products that you offer.
It's not just you that needs to be memorable, though – your business does too. Not sure how you can get it to stick in everyone's minds? Here are some super useful tips.
Be a truly memorable person
Creating a memorable business isn't enough these days – you also need to stick in people's minds yourself. So, if you don't think that you are quite memorable enough right now, that's something you should work on. Don't worry; it's not too difficult. First of all, it's important that you greet everyone who is in a meeting or a room that you enter. Getting involved with some small talk that doesn't cover the usual work topics will also help, as people will realize that you are more than the usual work-focused entrepreneur.
Get unique branding
Next, it's time to look at your business's brand. It's important that this is completely different to any of your competitors as this can help it stand out even further. It's important to look for high quality, cheap logo design from a reputable graphic designer. You'll find that they have lots of great ideas when it comes to logo and will be able to come up with one that greatly represents your company. Ensure that all your marketing materials are designed using this branding and feature your logo.
Think up a slogan
They're grrrrreeaatt! What are you thinking of now? I bet you're thinking about Kellogg's popular make of cereal, Frosties! That's because they have such a recognisable slogan. They aren't the only company who have come up with a successful slogan, though. I'm sure you will have also heard of L'Oreal's 'because you're worth it' or IHOP's 'come hungry, leave happy'. What will your company's slogan be?
Add personal content
By now, you should be very aware that you need to continually be updating your company website with plenty of fresh content. But just adding bland professional content that is full of jargon isn't enough. No one is ever going to bother to read it, let alone remember it! So, it's important that you make sure all of your content is personal and speaks to people. This shouldn't just be restricted to your website content, though. You should also ensure that any Facebook post and tweet on Twitter is also personal and is quirky enough to hook people's attention. If they are a big success, they might even go viral.
Being memorable is easy once you get your business off to a good start. As long as you are professional, unique, and personal, you should find that people find it difficult to forget about your company.