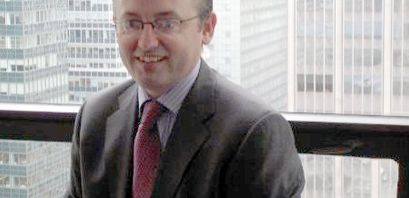 Ireland as a tech and finance hub an easy sale, Gaskin says

News Desk
Last updated 12th Apr 2022
There are many reasons why Ireland is a great place to set up shop and it's David Gaskin's job to tell businesses what they are.
Mr. Gaskin is the vice president of technology and financial services, West Coast, at IDA Ireland, a government agency created to market the benefits of establishing a presence in Ireland. The strategy is working, as more than 1,300 companies have opened locations there, accounting for 200,000 jobs. Included in that total are 400 financial services companies, including 17 of top 20 global banks, that together employ 40,000 people.
[caption id="attachment_73056" align="alignleft" width="450"]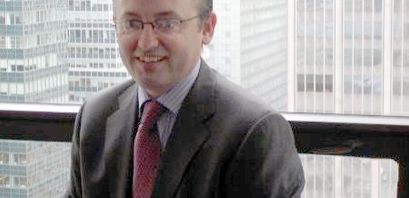 David Gaskin[/caption]
"Talent is the most important reason companies choose Ireland as a global hub," Mr. Gaskin began.
With one-third of its population under 25 and well-schooled in technology Ireland has the talent pool to meet the needs of cutting-edge companies, Mr. Gaskin explained. Its education system is ranked in the global top 10 and 52 per cent of people aged 30-34 have completed a third-level degree (the EU average is 39 per cent). Add it all together and Ireland's is the third most productive workforce in the world, he added.
That local workforce is augmented by a skilled international talent pool drawn to the employment opportunities in Ireland, Mr. Gaskin said. At 15 per cent, its foreign workforce component is the EU's third highest
As the only English-speaking country in the European Union, Ireland is the ideal location for companies looking to expand their presence in the region, Mr. Gaskin said.
"A strong, multilingual workforce is an attractive asset to international companies."
Brexit fears could also be Ireland's gain, Mr. Gaskin said. Companies don't like uncertainty, and with plenty of that accompanying Brexit, companies looking for a location in which they can passport into the rest of the EU should look first to Ireland.
Take those factors, along with a 12.5 per cent corporate tax rate (that not all companies access) and it's no surprise hundreds of fin-techs have established themselves in Ireland, Mr. Gaskin said.
"Look who's there in financial services – PayPal, Stripe, MasterCard, along with a host of newer disruptors like Square, Kabbage and Yapstone."