WalkMe walks users through digital adoption
Your new technology is only as good as your the customer's ability to interact with it and staff's ability to help them along the way. WalkMe makes the process seamless for both parties, co-founder and president Rephael Sweary said.
Mr. Sweary said the digital adoption platform, used by such companies as PayPal, Microsoft and Spotify, enables customer digital transformation. Overlaid on top of client sites, it allows for constant branding while lessening the client customer service burden.
"It looks like a help center in a bank, but is actually on our site," Mr. Sweary said. "We can overlay both on web and mobile, and because we are overlaid, WalkMe can be deployed on the site without changes."
[caption id="attachment_80645" align="alignleft" width="300"]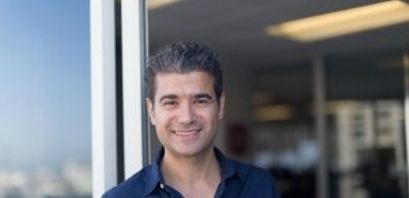 The savings quickly add up, Mr. Sweary added. Faster adoption of one system reduces calls by 1.5 hours per employee, per week. That's 77 hours per employee per year. Based on an average salary of $22 per hour, the savings are $1,694. Multiply that by the number of employees and processes employed and that's a significant sum that can be deployed to grow the business in another area. One major bank saw a 50 per cent reduction in support requests while a payment platform saw average employee training time reduced from as high as 30 hours to two.
"That is why you see us so successful in this vertical," Mr. Sweary said. "We train system to work with users, not users to work with the system."