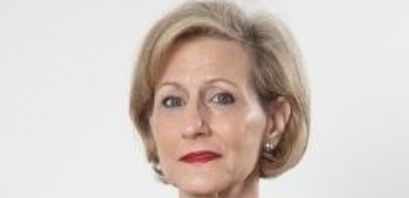 Alma Angotti sharpens focus on protection of cypto investors

News Desk
Last updated 24th Jun 2022
While ICOs and cryptocurrencies provide new opportunities for investors and capital seeking companies, the steps coin developers have to take to protect both investors and themselves should sound familiar, Alma Angotti said.
Ms. Angotti is a managing director of Navigant's Global Investigations and Compliance practice. A recognized anti-money laundering expert, she advises and trains regulators and the financial services industry on the financing of terrorism and AML issues. Formerly a senior enforcement official at the SEC, FINRA, NYSE and the Treasury's Financial Crimes Enforcement Network, Ms. Angotti is the internal compliance monitor at two globally recognized money transfer institutions and several Middle Eastern banks.
[caption id="attachment_83843" align="alignleft" width="247"]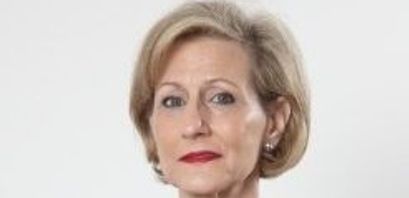 Alma Angotti[/caption]
Ms. Angotti said with a top priority of the SEC and FINRA being investor protection, cryptocurrency producers must accurately describe the risks involved with participating in the offering or fund.
They must also clarify if what they are offering is indeed a security or not, a step few have done. That omission and others may come back to haunt them as it did to Hong Kong-based UBI Blockchain, who recently saw trading in its stock suspended for two weeks by the SEC due to the accuracy of some statements they made in filings throughout the fall of 2017.
"This is an issue for digital currencies," Ms. Angotti explained. "They view themselves as technology companies and many don't recognize they are actually financial institutions and payment systems providers."
When considering the plight of regulators protecting investors in a rapidly changing environment, Ms. Angotti begins by remembering many of the rules governing this new activity were designed when people regularly cashed checks and sent money via telegraph. While the technology has rapidly evolved beyond those methods, officials still need to take a considered approach to regulation to they provide clear guidance while not interfering with legitimate capital raises.
"It can be really hard to switch thinking from bricks and mortar systems to platforms automatically executing smart contracts," Ms. Angotti conceded. "It can be hard to give advice with any certainty."
I asked Ms. Angotti for her thoughts on the prediction many have made that regulators will look to set the tone by making a strong example of an early offender. That's likely and for some very simple reasons, she explained.
"In an evolving space you look for clear enforcement examples and not with nuance. A clear fraud or pump and dump is a way to make it clear (to the companies) you still have to do the blocking and tackling."
When advising clients considering an ICO, Ms. Angotti stresses the importance of conducting due diligence on investors so they know who they are and confirm they are not under sanctions or using the proceeds from a criminally corrupt enterprise. If the offering is only open to qualified investors, make sure every one passes the bar.
Every creator of a digital currency must determine if they are a money transmitter, as regulators sure will be looking at that, Ms. Angotti said. On that front, each state has its own requirements, which may differ from federal rules. A different level of responsibility than establishing a bricks and mortar community bank whose business is limited to a single state.
A good starting point is strong KYC, AML and other normal due diligence procedures that help guarantee that the initial information entered into the blockchain is accurate, Ms. Angotti said.
That secure blockchain is an asset in a global regulatory environment adjusted to PSD2 and GDPR regulations, that, while occurring in other jurisdictions, cannot help but affect data access standards in North America, Ms. Angotti said.
"I see the spillover effect in global clients who have headquarters in the United States. Their business partners want them to be compliant."