The number of cryptocurrency exchanges has soared alongside valuations.
With an estimated 124 exchanges in the marketplace, consumers aren't starved for choice.
But all of those exchanges are not alike, XTRADE co-founder Alex Kravets explained, adding that is one of the reasons he and his partners founded the company which provides the infrastructure allowing banks, hedge funds, and institutional traders to easily access cryptocurrency markets.
Borrowing a Wall Street staple, the unified FIX API, and adding a standalone trading platform and liquidity aggregation, XTRADE.io aims to solve the major problems plaguing exchanges.
"There are problems with exchanges trading and not talking to each other," Mr. Kravets said. "There's no centralized exchange."
[caption id="attachment_86175" align="alignleft" width="300"]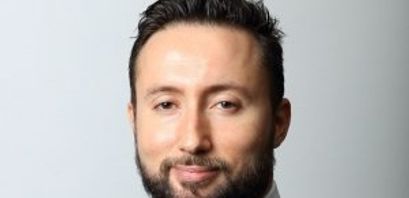 Alex Kravets[/caption]
That issue can be traced back to the interface built by the original blockchain designers, Mr. Kravets explained. It simply wasn't conducive to trading. And that is significant because the price you get on one exchange can be substantially different from another's. Some take a while to fill orders and if there isn't much action on them, the resulting delays can cost traders 10 per cent or more. Significant for anyone, but especially for those dealing in larger amounts.
XTRADE addresses these problems with a trio of products, Mr. Kravets said. Their universal low latency FIX API is connected to all major exchanges so institutions, hedge funds and algorithmic traders only have to code to one FIX application in one format. XTRADE will access its existing infrastructure at major global data centres with direct cross-connections to crypto exchange matching engines and private transatlantic internet lines. Execution times and market data delivery latency for institutional customers is decreased by a factor of at least 100x.
"We're building one set of centralized tools," Mr. Kravets said.
The second piece is XTRADE PRO, a standalone trading platform coming later this year. Its features will include advanced consolidated order books, hotkey order entry and custom order types, all with 24×7 uptime.
"We are taking all the market data and putting it into one order box," Mr. Kravets said. "All order types that don't exist now will be provided by us from the order side."
The final piece is XTRADE SPA, a single point of access for liquidity aggregation across exchanges for traders. That allows them to clear their orders at top prices while charging lower transaction costs with a single client-side account. Through joint ventures with existing exchanges, XTRADE SPA minimizes regulatory hurdles by solely serving as a technology provider, leaving exchanges to assume custodial duties.
"We are releasing all of these tools to normalize cryptocurrency trading," Mr. Kravets said.
Mr. Kravets has more than a decade of trading experience, once taking a small proprietary broker-dealer and growing it into a self-clearing, direct market access, market data distributor within four years. He handled sales, trading and risk management functions.
It didn't take long after he began studying cryptocurrency to see how he could apply the systems from his previous roles into what would become his new one.
"As soon as I started, I said 'this needs to be fixed'," Mr. Kravets recalled. "The solutions were readily available through existing technology."
By creating solutions for some of these problems, XTRADE is making it easier to transact in cryptocurrency. Combine their efforts with other companies who are increasing use cases and the hope is to create a system where participants can transact in cryptocurrency as easily as they do in the stock market.
"The market needs some level of standardization and that is what we're trying to do," Mr. Kravets said.
Learn more about the XTRADEtoken generation event here.
Download the white paper here.