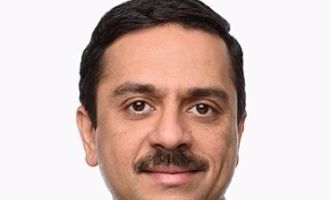 Robotic process automation to gain steam in 2018
After the foundation was laid over the past two years, expect the process of robotic process automation (RPA) to become more prevalent in 2018, Cognizant's business head of banking and financial services Sriniketh Chakravarthi said.
Mr. Chakravarthi explained financial institutions developed pilots in 2016 and slowly implemented them in 2017 as the software development cycle progressed. As those in charge of the RPA made adjustments and unveiled their work, a growing body of examples should help others considering the move to RPA.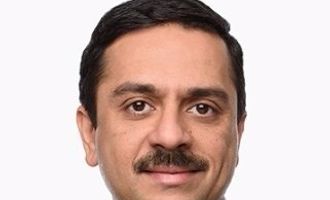 "The work from an organizational structure perspective is how to manage and scale change," he said. "We believe we are now at a place that having seen benefits and how it works, banks will multiply that over the next few quarters."
Much of that multiplication will take place thanks to early work that identified processes where RPA will create the most ROI, Mr. Chakravarthi said.
Unlike blockchain, which is still in the experimental stage and comparatively unfamiliar to many decision makers, the RPA decision is much simpler because they understand what it does and where it can be effective, he explained. As a result, Cognizant clients have implemented a host of RPA solutions ranging from retail banking to credit cards to mortgage solutions.
Oftentimes RPA can assist with processes that have only been partially automated, Mr. Chakravarthi explained. The many systems across a company may not be properly connected, resulting in far from optimal efficiency.
Take the example of a large bank analyzing its profit and loss processes from end to end. They may be getting data from multiple areas up to 60 per cent of the time so the best solution can be to turn five separate ledgers into one. The challenge is it can cost several millions of dollars and time, neither of which the client might have, leaving the options to have people continue to manually pull the data or build a robot to do it for them.
"In one sense it's putting a Band-Aid on, but it helps if you are nowhere close to surgery which you can't afford," Mr. Chakravarthi said. "That's where we are seeing from the first users of RPA."
Now that the leader sees the value, their next job is to get other decision makers in line. Promote RPA as a way to realize efficiencies, identify it as a cost-saving tool. Take all of the different vendors and create a centralized organization to research efficiencies and how best to set the company up so it can manage the risks ahead.
"They can give some vision and guidance of how to move through the process," Mr. Chakravarthi explained. "Beyond that their mandate they need to push when starting to apply RPA is good organizations get that it is technology and they need to address what the best value plays are."
Returning to his bandage analogy, Mr. Chakravarthi said companies should focus more on why they are bleeding. Rethink processes and systems to identify different ways for them to be improved. Involve all areas of the company to erase silos and share best practices from within your own organization.
As RPA takes effect within a company they will have to reimagine their workforce, BFW said. If 40-60 per cent of the processes have been automated and you have 100 employees, how do you determine which ones to retain?
"The skills you need must be different now. Man and bots need to work together…Employees will need to have a much higher order of skills and expertise because only the most difficult things will take place in the back office."
Look for RPA to evolve with customer demand, Mr. Chakravarthi predicted. Machine learning, artificial intelligence and maybe even aspects of language pattern recognition can be incorporated.
The migration to the cloud is an opportunity to be seized, he suggested. At the beginning of the move, reimagine each and every process, looking for ways to do them better.
Companies will work to make the processes easier for businesses to use so they can be incorporated with a minimal knowledge of the deep technology involved.
"They need to be built with more intelligence while being more user-friendly," Mr. Chakravarthi said.