With his company on a roll, it was a good opportunity to talk to Veridium CEO James Stickland.
A provider of multi-factor authentication solutions for the enterprise, Veridium is on a solid growth track early in 2018.
"As we've deployed the concept, the use cases have grown," Mr. Stickland said. "We worked on gaining early traction and commitment. We knew there was an opportunity but didn't know how quickly and serious the demand would be."
In some regions, Veridium can use biometrics to match identities against information held in legacy and government systems. Their solutions can operate in parallel with or in replacement of a company's standard data capture procedures.
[caption id="attachment_49435" align="alignleft" width="300"]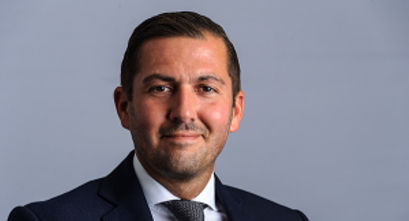 James Stickland[/caption]
Options are more limited in emerging countries, where proof of credit is often rare. Some, such as Senegal, do maintain biometrics databases and that can help the unbanked participate in finance, something they want to do but which has historically been unfeasible to contemplate.
The blockchain brings all sorts of possibilities, including allowing multiple participants to benefit from each other's initial verification efforts. Once the first verification process is done and entered, it saves others from having to repeat the process.
That does work in some situations, and one can envision it having a role in Europe with GDPR and MIFID II, but don't expect all financial institutions to jump at collaboration, Mr. Stickland said. The largest ones invest heavily in their KYC and AML systems and are confident in letting the markets dictate a winner.
"If you can reduce barriers and opposition to moving money across borders it's a huge opportunity," Mr. Stickland said. "If you can use the blockchain to say we are definitely James and Tony and match that against a database, that's good.
"But making the individual more transient is frightening to enterprise."
Mr. Stickland cautioned the use of biometrics also needs to be tightly controlled, especially in an age where technologies like the blockchain offer individuals the opportunity to both control and profit from their personal data.  Storing such information on a distributed ledger means single entities only have a shard of information, not enough to be of use to others on its own.
We're at the beginning of a new era, much like internet-focused companies were in the mid-1990's, Mr. Stickland said. The industry is being formed and if you want to help shape it, gather some smart people from different sectors, ask them where it's headed and try to get their first.
"We don't want to leave any opportunity uncovered," Mr. Stickland said. "We're kind of forming the foundation of a new strategy."
Programmers get the blockchain's potential, most executives too. But when you get to the C-suite and board, their awareness of its potential is scattershot. Security, AI and the blockchain are on the agenda of many boards but not all have someone to champion it.
Start with fully defining clear use cases like identity, KYC and AML, Mr. Stickland suggested. Spell out the idea and the benefit without getting overly technical, a skill not everyone has.
"Articulate value, describe how this will help clients and shareholders," Mr. Stickland said.
Last September Veridium received a grant from the Digital Financial Services Lab, which is supported by the Bill and Melinda Gates Foundation, to develop and field-test biometric authentication technology on unmodified smartphones, with the goal of improving access to financial and government programs for people in developing countries. The grant allows Veridium to introduce a pilot program allowing fingerprint verification to be instantly deployed at no marginal cost.
"Access to these types of services is pertinent for low-income and developing populations, as they often lack valid identity documents," Veridium said in a statement at the time. "The lack of dependable identification infrastructure creates an opening for additional issues, including fraudulent financial activities, money laundering and the diversion of government resources."
Mr. Stickland said Veridium is building out new apps to help onboard the unbanked, who want to participate in financial systems. With 140 per cent mobile penetration in some areas but only 18 per cent banking participation, the potential is huge.
Take the combination of biometrics, AI and the blockchain and it puts us at the beginning of an exciting time, Mr. Stickland said.
"The end goal is the same…to control terrorism, money laundering, extortion…If the emerging world is able to address this, India, China, emerging Africa…the U.S. and U.K., we couldn't.
"The blockchain could be more effective there than in mature markets."
Editor's note: An earlier version of this story referenced Brian Kelly joining this company's board. Mr. Kelly joined the board of another company with a similar name. My apologies for the error and subsequent confusion.