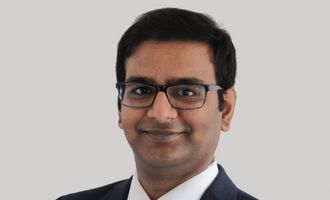 COLUMN: GDPR a CX opportunity

News Desk
Last updated 12th Apr 2022
GDPR is not just a privacy constraint. It's a customer experience opportunity.
With the deadline fast approaching and as the number of cross-industry surveys show, the General Data Protection Regulation (GDPR) is a burning topic among almost all institutions. The survey findings are sobering at best.
According to a survey conducted by Veritas, 48 per cent of the respondents indicated they do not have mitigation strategies for personal data breach events. Sixty per cent expressed inability to detect and report data breaches within 72 hours. According to Bitkom, the German Federal Association for Information Technology, German companies often lack the basic organizational requirements to ensure data protection. Forty-two per cent of the respondents indicated they do not have procedures and internal processes to handle personal data.
In short, there is a lot of work to be done, both before and after the deadline – 25 May 2018.
GDPR has a tremendous impact on how businesses collect, store, process, secure, and dispose of customer data, including sensitive personal, credit card, and banking information. GDPR directly impacts marketing, sales and customer service operations. However, this also implies opportunities to build deeper trust and loyalty with customers through professional handling of their data.
Proactive customer data management is key to GDPR compliance and ensuring seamless customer experience. Implementing data governance that includes employees managing and consuming customer data was a nice-to-have in the pre-GDPR world.
With GDPR, this is a key requirement. Connecting disparate customer data spread across the enterprise and bringing it together to provide a more holistic view of the customer, empowering customers with dashboards that inform how their data is used, and equipping them with tools that help decide the appropriate use cases to help bolster their confidence and brand loyalty – these are all areas of opportunity for organizations to reinforce their brand image through increased transparency and fairness.