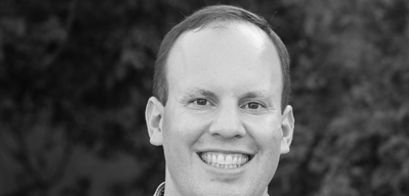 KR8OS bringing transparency to digital advertising

News Desk
Last updated 24th Jun 2022
KR8OS is using the blockchain to help advertisers understand where they are getting true bang for their buck.
Co-founder Sam Goldberg said he is a patent attorney who became a technology entrepreneur more than a decade ago.
In 2011 he co-founded The Mobile Majority, a company that helped brands realize the full potential of mobile, serving as its CRO for five years. Today, Mr. Goldberg also serves as the managing director for ESDF Management, a video game production and finance company combining investor liquidity via quarterly cash distributions with the upside of venture capital investments.
[caption id="attachment_90004" align="alignleft" width="400"]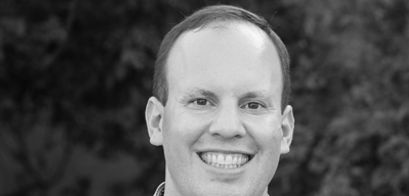 Sam Goldberg[/caption]
Mr. Goldberg said KR8OS' beginnings are the classic coffee shop story. He called eventual co-founder Miguel Morales to congratulate him on a successful raise at another company and the two got to talking about the blockchain.
"In less than 10 minutes we realized how great the blockchain is, and that the technology fits into some of the problems in digital advertising," Mr. Goldberg recalled. "And KR8OS was born."
Digital advertising is a huge business, Mr. Goldberg said. In 2017 more than $220 billion was spent by advertisers in the space.
With that kind of money spent, those advertisers should have every expectation of clear ROI, but they don't. How many people read that billboard? How many stopped at that magazine ad?
No one knows for sure, and that contributes to an environment where publishers and advertisers don't trust each other, Mr. Goldberg said.
"There's a tremendous data discrepancy involved in how many ads are delivered and to whom. I've seen it at 20 per cent or higher. You can't have a discrepancy like that in banking, it would fail."
The blockchain can help restore that trust and improve the entire advertising distribution process, Mr. Goldberg said. Billing, reconciliation, and dispute resolution can consumer up to 10 days per month at some companies, he estimated.
KR8OS is built on the Ethereum blockchain, which allows it to scale and accept higher volume than Bitcoin's, Mr. Goldberg said. Mr. Morales, serving as KR8OS' CTO, developed a solution involving a sharding side chain to improve the volume level even further to 20,000 queries per second.
KR8OS management had strongly considered conducting an ICO for its own funding round, especially after seeing some early successes, but ultimately decided against the move, Mr. Goldberg said. He was a regular conference speaker on ICOs and people would approach him to learn more. One was a venture capitalist who was interested.
Given the regulatory uncertainty and the negative publicity surrounding ICOs they are not without risk, Mr. Goldberg said. KR8OS has filed patents and established partnerships, so they didn't need an ICO to help them get established.
"We'll wait and maybe hold an ICO in the future when we're further along and build up the business more," Mr. Goldberg said.
Until then, KR8OS will continue to build traction in an industry sorely in need of transparency. Advertisers and publishers will now be able to agree on a set of data which is available with a secure log-in.
"That's where the blockchain fits in and that's where KR8OS kicks in," Mr. Goldberg said. "There are no technology investments on their part, all the changes are on the back end. All we're doing is asking our customers to do is insert our tracker (line code) into the ad tag."
From there the code delivers an ad onto an app and the website and true, accurate tracking can begin, Mr. Goldberg said.
"More than one side will see the same data."