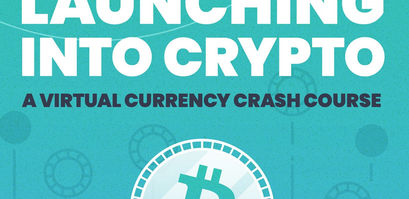 INFOGRAPHIC: Where is cryptocurrency headed?

News Desk
Last updated 24th Jun 2022
The birth of bitcoin began the complex world of cryptocurrency.
Many other virtual currencies have emerged on the market since 2009 when bitcoin was first invented. Since then, cryptocurrency has continued to become more and more mainstream, and more businesses are starting to accept it as a real form of currency. Today, companies must think strategically about the unique ways that digital currency could potentially affect their business now and in the future.
Many find themselves fascinated by cryptocurrencies because they are revolutionizing monetary transactions and the global financial system. Because digital currency is irreversible and permissionless, some even view it as an anarchist attack on the traditional control of financial institutions.
Cryptocurrency is completely unique from traditional currency because it is an open system with no gatekeeper, allowing people of practically all ages and means to participate. Today, cryptocurrencies can be used in a variety of different ways, including buying goods, transferring money, mining, and investing. Virtual currencies will likely continue to grow in importance to the modern economy in the coming years.
If you want to understand where cryptocurrency is headed, it's important to make sure that you understand the basics of the system. Fundera created a guide that outlines the fundamentals of cryptocurrencies. Read to learn the ins and outs of virtual currency.