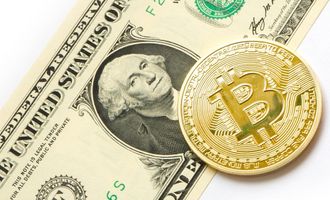 Bitcoin & taxes: What's the story?

News Desk
Last updated 12th Apr 2022
The alarming rate at which cryptocurrencies are gaining validity in our world and becoming popular with people of all trades and hobbies is shocking to some. However, the logical person can look back and make sense of it. After all, it's the better form of payment, if not at least an equally valid competitor against traditional currencies.
Look at how it's garnering attention around the world. The four largest accounting firms on the planet — Deloitte, Ernst & Young, PricewaterhouseCoopers, and KPMG — are all starting to get their hands on it. In fact, Maryville University recently described blockchain as "the future of accounting!" From experts to religious doomsday preppers, there are even talks of bitcoin becoming a global currency.
With all of this said, however, its use as underground currency is causing the government to try and regulate it in whatever ways are possible. When it comes to taxes, where do cryptocurrencies stand?
Do you have to file taxes on your cryptocurrency earnings?
Well, if you're in the United States, then the legal answer is yes. In Europe, the European Union (EU) has stated cryptocurrencies should be exempt from some tax laws. But Americans involved in this kind of digital exchange definitely need to be in the know.
The fact is that the IRS is cracking down hard on cryptocurrencies. This was all explained in a recent article that appeared on Fortune, but in short, your cryptocurrency is to be treated like property, and there's not much you can do to get out of it. If you sold it after a year, you will most likely be paying the long-term capital rate, and the ordinary rate if before a year. Small transfers or trades of one kind to another still need to be accounted for as well.
Anything you made must be reported, and you need to research the specifics for losses. You can get into detail more at Fortune or the New York Times.
But does anyone actually pay taxes on Bitcoin and cryptocurrency exchanges?
You may be reading this article and scratching your head, wondering if you can actually get away with not paying taxes on your cryptocurrency earnings. While it is an interesting prospect, the answer is that it's simply not worth the risk.
Granted, that the amount of people reporting their cryptocurrency earnings is astoundingly small. But the IRS is cracking down and have made it somewhat of a priority to go after unreported cryptocurrency earnings, unfortunately.
This only makes sense when you think about virtual currency's increasing popularity. Businesses worldwide are beginning to accept it as payment for services and products. It's becoming assimilated into our society and our global economy, and who knows what the next 10 years will look like for the American dollar in comparison. Do your research and stay ahead of the curve. Report them in your taxes before the IRS comes knocking on your door.
Have you had to report your cryptocurrency earnings on your taxes before? What's something newbies should know? Let us know in the comments below.