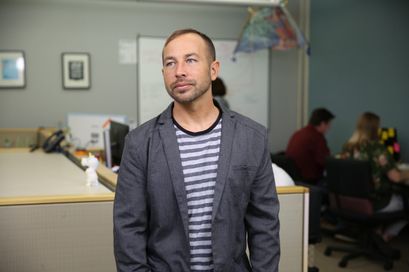 PayStand filling B2B payment technology void
While digital technology has revolutionized
consumer
payments, its impact has been more subtle on the B2B side.
PayStand intends to change that, co-founder and CEO Jeremy Almond said.
Mr. Almond said PayStand was founded in 2014 with the premise of digitally transforming commercial payments much like Venmo and PayPal did in the consumer space. And the space was ripe for innovation with the processing of purchase orders, invoices, contracts, manual remittances and paper checks consuming plenty of time and money.
"It was amazing to me to see on the commercial side developments such as CRM, ERP and cloud technology, yet the money movement side hasn't changed at all," Mr. Almond said.
Technology growth in B2B money movement has lagged for clear reasons, Mr. Almond explained. Enterprise technology developers are more risk averse while consumer-focused industries are less inhibited. The technology for B2B payments is also more complex than it is for consumer payments.
[caption id="attachment_97285" align="alignleft" width="335"]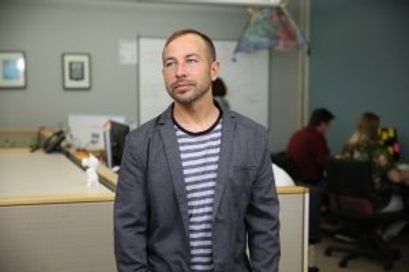 Jeremy Almond[/caption]
And until recently the business model for commercial payments, based on available technology, wasn't feasible, Mr. Almond explained. A percentage model where the technology provider charges two or three per cent makes sense when you're talking about a mocha latte with two half-pumps of syrup, but less when your dropping $1 million on parts.
That means technology specifically designed for commercial payments, technology that doesn't need to force companies to change business processes in order to gain adoption.
"It needs to integrate completely with other systems," Mr.  Almond said. "The ideal B2B payment network needs to be aware of of existing enterprise systems behave and act."
And introducing change needs to be delicately handled, with Netflix providing the perfect example on how to manage that change, Mr. Almond said. Taking in incremental approach to introducing change, they eliminated rental fees and got people comfortable with unlimited media at one price. Once they got comfortable and the technology changed it was easier to migrate their customers.
That's a more difficult trick in a supply chain where everyone has their own unique processes and preferred payment methods. PayStand's gateway simplifies this by intelligently routing between multiple payment methods to accelerate tracking and simplify reporting while also providing more choice.
"Payments are evolving quite rapidly and there are many choices," Mr. Almond said. "The goal is to come into a company's AR process, and however a company wants to pay we accept that and route it to the most efficient rail."
Businesses can guide clients to their preferred payment method through dynamic discounting, Mr. Almond said.
"You can price payments based on factors businesses set up. Businesses can incentivize companies to pay in certain ways."