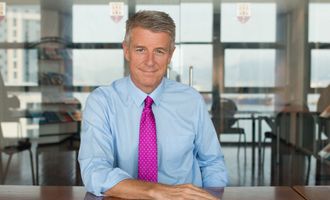 Gibraltar Blockchain Exchange well-positioned for success

News Desk
Last updated 11th Aug 2022
What was supposed to be a short-term position in 2011-12 has grown into much more for Gibraltar Blockchain Exchange (GBX) CEO Nick Cowan. Seven years after agreeing to assist with the formation of the Gibraltar Stock Exchange (GSX) Mr. Cowan has the entity branching out to form the GBX, whose goal is to be a world-leading institutional-grade token sale platform and digital asset exchange that is a subsidiary of a European Union (EU) regulated stock exchange. The GBX will have both a token sales platform and cryptocurrency exchange.
After spending two years obtaining licenses and institutional funding the GSX opened for business late in 2014, Mr. Cowan said. Things went well, and in 2017 management was thinking about next steps and preparing for the fallout of the Brexit vote.
Gibraltar joined the European Union (EU), but when the Brexit votes were tallied, 95 per cent of people in Gibraltar voted to remain. That forced the region as a whole and the GSX in particular to think about survival, as one drawing card was their passporting of companies looking to conduct business across the entire EU.
"If we chose to remain open we had to think smartly about what came next," Mr. Cowan said.
[caption id="attachment_91539" align="alignleft" width="300"]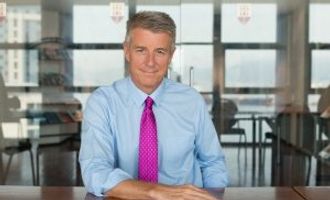 With regulatory uncertainty still the norm in most jurisdictions, Mr. Cowan said GBX obtains legal opinions before seriously considering listing in a specific country. When it came to the United States GBX obtained three such opinions and still hasn't listed,
"If there is any doubt whether a token is a security, then it's not on the Gibraltar Blockchain Exchange," Mr. Cowan said. "We want all of the boxes ticked before we say you can launch."
GBX's vetting doesn't stop once a company is listed, Mr. Cowan added.
"We're the first to conduct annual audits which scares off 97 per cent of ICO issuers and I say that's okay."
As the number of exchanges continues to grow I asked Mr. Cowan what will separate the winners from the losers once the inevitable attrition occurs. Regulation will be a key driver, he suggested. With many unlicensed and unregulated exchanges out there, they may not be as committed to vetting or undertaking proper AML and KYC procedures.
Institutional investors will be key players as the cryptocurrency industry matures, Mr. Cowan said. They will be looking for the safest options and wherever they bring their volume it bodes well for that particular exchange. The SEC will be increasingly active and those steps will indelibly shape the industry too.
Those large investors will help lower the volatility that is restricting the market's potential, Mr. Cowan said. The current herd mentality has largely left the big players on the sidelines until things calm down. They are awaiting the signs of a mature environment, such as hedging ability and derivatives options common to evolved, liquid capital markets.
But those institutions are starting to make plans, and when they jump, be prepared to watch the smart money, which is usually on the other side of the freeway from the herd, Mr. Cowan said. Say, for example, a glowing company analysis from an investment bank is released and the related stock begins to rise. The smart money's selling to the herd. When the price collapses then the smart money buys back in.
As we wait for the market to take shape, one thing is beyond dispute, and that is it's an exciting time for blockchain, which is shaking up some fairly stodgy industries, Mr. Cowan said.
"It's the first big development in trading in a long time. Blockchain can eliminate levels of middlemen."