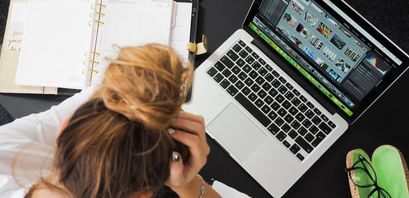 How digitisation is transforming Malaysia's payments landscape

News Desk
Last updated 5th Aug 2022
Mobile devices were made with the intention of simplifying communication between people. With the advent of the internet along with advancements in telecommunication technology, mobile devices have now become an indispensable part of today's increasingly connected world.
Current Digital Payment Scenario
Nielsen's latest report on mobile shopping, banking, and payments, shows how smartphones and tablets are influencing the way Malaysians operate every day. Read through this brief report of the survey to understand the scenario in Malaysia.
34% of Malaysians used their mobile devices to buy a product or a service.
32% of Malaysians used a financial service application in the last six months.
11% of Malaysians bought bonds and stocks online.
5% of Malaysians bought insurance products online.
Though many prefer to shop online or through their mobiles, they are hesitant. The major reason for such hesitancy towards adopting financial technology stems from a lack of adequate security.
75% of Malaysians feel that mobile payment options are unsafe and insecure.
68% of Malaysians are willing to take the plunge if security measures are upgraded.
This report shows that Malaysians are inclined towards digital payments if they are promised secure transactions.
Measures Taken by Bank Negara Malaysia
Bank Negara Malaysia (BNM) has employed a lot of measures to make Malaysia a completely cashless society. To start off, BNM will waive the Instant Transfer fee of RM0.50 from 1 July 2018 to encourage online transactions.
BNM has also planned to double the cheque fee to RM1 from RM0.50 to reduce and discourage usage of cheques. Most importantly, BNM has introduced an Interoperable Credit Transfer Framework (ICTF) to help you transfer funds across a network using just your phone number, identification number, and QR code.
As a part of its Financial Sector Blueprint 2011-2020, BNM has targeted an increase in the number of e-payments per capita from 44 transactions to 200 transactions. BNM is now focused on introducing more point-of-sale terminals and encouraging the use of mobile banking applications.
Advantages of Going Cashless
Save time and money: Digital payments allow individuals, businesses, and government agencies to save time and the cost of manual accounting as well as handling physical money.
Reduced risk of theft and fraud: Although most Malaysians have concerns about digital payment security, the truth is that cashless transactions are safer when compared to cash transactions. The risk of theft or fraud is reduced with cashless payments as they are usually protected by high-end security measures.
Zero cost of cash production: Cashless payments don't cost anything to produce or transport from one place or another. They can be sent from your account in a Malaysian bank to another bank account in a completely different country within seconds. You won't even have to deal with paper currency.
More useful data: Government agencies and private companies can use the data from cashless transactions to analyse and improve their existing policies, or even devise new and better ones.
Increased spending power: With cashless payment options, you are not limited to spending only what you can carry in your wallet. An increased spending power means more purchases, which in turn spurs overall economic growth.
Ease of payment and convenience: You don't have to visit a bank for every kind of financial transaction, whether it's for a personal loan payment or a credit card bill payment. You can now do these transactions in the comfort of your home or your office within few minutes. You can even keep a track of all your digital payments.
Best Digital Payment Wallets in Malaysia
A digital wallet is a great option when you need a quick, simple, and flexible way to pay for any online purchase. With a digital wallet, you no longer will be redirected to the bank's website or have to remember your internet banking credentials. You just need to register your credit card or debit card on the wallet's platform to use this facility.
Here are the top digital wallet options being used in Malaysia currently:
Visa Checkout
Register yourself on Visa Checkout with your prepaid, debit, or credit card. This wallet is free to use and is available on multiple devices, whether it's your desktop or tablet. Visa Checkout is one of the most widely accepted digital wallets in Malaysia, and boasts an acceptance portfolio of over 200 online merchants, including Golden Screen Cinemas, Malindo Air, and Superbuy.my.
Vcash
Vcash, an e-wallet option developed by Digi, helps you make a payment with just a QR code scan. You can also transfer money to JomPay and online banking accounts, or even request money from another user. This wallet option is free to use, and has no minimum balance requirement. Vcash is only accepted at selected merchants, including A Pie Thing, Tony Roma, Manhattan Fish Market and Fish & Co.
PayPal
PayPal lets you pay for items and services online. For starters, create a personal account on PayPal, and then link your personal credit or debit card to it. Choose from three account options – premier, business, and personal.
While all three accounts are free to use, the personal account has no transaction fees, and the other two accounts have transactions fees. Besides using your credit or debit card for payments, you can use PayPal balance to add funds into your PayPal account to pay for all kinds of eligible transactions.
Remember that in Malaysia, you are only allowed to add to this balance with an RHB account.
Masterpass
This digital wallet lets you use all kinds of cards, including credit, debit, prepaid, and loyalty cards apart from Mastercard cards for payments. For added security, Masterpass gives you the option of receiving a one-time password by text message that's necessary to complete a payment.
This digital wallet is free to use and is widely accepted at a number of merchant outlets across a wide variety of categories.
AliPay
Operated by Ant Financial Services Group, AliPay is a secure cashless payment platform where you can store funds to pay for online purchases. It is China's largest mobile payment application and is accepted at over 110,000 retail outlets across the world.
AliPay has partnered with Maybank, CIMB, and Public Bank to provide a cashless payment service in Malaysia. It is accepted at a whole host of places, including 7-Eleven stores, Resorts World Genting, Awana Skyway station, SkyAvenue station and indoor Theme Park, as well as all Starbucks outlets across the country.
Main Challenges That Cashless Payment Options Face in Malaysia
The major players in the Malaysian digital wallet industry are PayPal, Visa Checkout, Masterpass, and AliPay at the moment. However, there are other options coming in such as, FavePay, TaPay, and GrabPay that are slowly but surely gaining a strong foothold in the market.
But, this does not mean that e-wallets have a free ride when it comes to establishing themselves in the Malaysian market. Here are some of the major challenges that digital payment options face:
Setting up a wallet option can be a hassle, especially for first-time users.
The fear of cyberattacks and personal information breach can deter most users.
Merchants are apprehensive of adopting and implementing cashless payment options at their stores.
Accessibility to such technology is only limited to those who have a mobile device and a steady internet connection.
To sum things up, the benefits of going cashless far outweigh the challenges of setting up such a network. The greatest advantage of a cashless economy is that people will have an increased spending power and feel more in control of their finances. Such factors do increase the economic growth. Digitisation will definitely help Malaysia to enhance its banking and retail system.