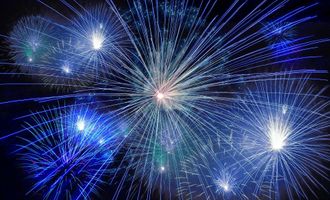 Adobe merger, new products have Magento ending 2018 on a high note
The recent merger with Adobe and a payment solution scheduled to launch in early 2019 make for exciting times at Magento, head of global payments and partner strategy Andy Barker said.
I spoke with Mr. Barker at Magento Live Europe, an annual conference for e-commerce innovators held earlier this fall in Barcelona.
Mr. Barker said Magento Payments is scheduled to launch in the United States in 2019's first quarter. Its initial focus will be on B2C merchants but Magento is busy identifying B2B partners which can be incorporated into the Magento payments product itself. Ideally, those partners are platforms more than point solutions for individual merchants.
"You can engage them to work with Magento from a platform perspective and build extensions so you've got that scale capability as opposed to each individual merchant," Mr. Barker explained, adding that with an established history in B2C processes the growth pace of B2B solutions should be much quicker.
[caption id="attachment_111105" align="alignright" width="300"]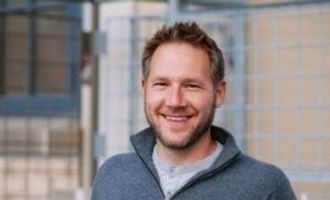 Andy Barker[/caption]
When working with clients, Mr. Barker said a common concern they share is a desire to smooth out cash flow instead of waiting 30-90 days to receive payments. With more people and companies wanting to use credit cards, the combination of thin margins and corporate card interchange rates as high as three per cent make it unfeasible for many small merchants to operate in such a system.
"If they don't use an outside party to manage liability, they're just doing it themselves based on traditional bookwork, paying three per cent per transaction just doesn't make any sense," Mr. Barker said.
Yet corporate customers love using the cards, as they are convenient and the customers receive reduced processing rates or other inducements. That provides an opportunity for fin-techs to develop solutions which reduce overall costs and provide value to end merchants.
The Adobe/Magento merger was announced seven months ago but began taking shape four months back, so things are still fresh, but they are exciting, Mr. Barker said. He looks forward to tapping Adobe's experience management capability within Magento Payments.
"Making every experience personal is very important to me," Mr. Barker explained. "To make it personal you need to have lots of data on people you're interacting with. I want consumers to have consumer-led payments and not merchant-led payment methods."
In the past some merchants feared giving up total control but we are now in an age where success e-commerce sites have greater engagement with the consumer. Those consumers, especially from younger demographics, know their data is being used, and if that data optimizes their experience and gives them other benefits, they are all for it.
"The ultimate end is we make payments go away," Mr. Barker said. "If we know how you want to pay we can work with partners who can securely store that information.
"That's the direction that's what I am so excited about at Adobe, they have the tool sets. Cloud is the perfect experience to make payments more personal."
Magento is also looking forward to leveraging Adobe's cloud capabilities, Mr. Barker said. That allows Magento to offer subscription-based product streams to the merchant without that merchant having to worry about controlling them. And as new product streams are added the merchant can use other channels such as Amazon or eBay but keep Magento as the central factor.
"The aim is to not just be purely on premise but expand offerings to take core components of commerce and make them easier for our merchants to use," Mr. Barker said.
Magento can take different payment methods and make them look uniform so they have many answers in one place.
"The cloud is helping us to be able to do that instead of trying to figure out how to build the product directly into Magento and then passing it off," Mr. Barker added.
Adobe has a success record in this area, he said. They added artificial intelligence to rcp analytics and marketing capabilities to produce a more holistic experience.
That helps merchants compete in an Amazon-led world where there are options beyond the big smile. If you want a product and don't care about which brand, then Amazon's the place, Mr. Barker said. But many consumers still consider the brand to be important.
"Build your brand and connect with the end merchant," Mr. Barker advised. "Succeed by building the end experience and making it personal. Have a relationship all the way down to payments."