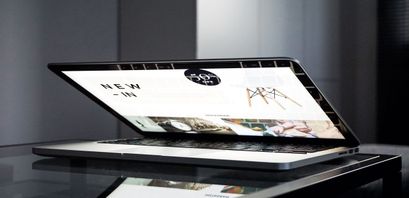 Getting connected to the reasons your online presence is costing you more than it earns

News Desk
Last updated 12th Apr 2022
Near enough any business guide now waxes lyrical about the benefits of an online presence. There's no getting past the fact the majority of customers find their companies online nowadays. This is the first place anyone will look for your services. Hence why you'll have a tough time trying to impress if you stay offline..

Most of the advice out there does, however, make the mistake of focusing on the money you could make from getting online right. They fail entirely to consider the fact that your online presence could end up costing you more than it brings. Just setting up a website doesn't guarantee success. You also need to make sure that you aren't falling foul to the following costly online mistakes.

A website without views
Setting up a website can be pretty expensive. At the very least, it involves paying for a domain. Many companies also hire outside services which can take care of website design. These are negligible expenses if your online presence earns the profits it should. But, they can soon leave you out of pocket if your website doesn't get views. The best-designed page won't earn you a penny if no one sees it, after all. If you're struggling to gain views, then, it's essential you take action. For the most part, this means increasing your marketing. The more places you advertise, the more chance people will visit. If you haven't already, spread the word on as many social media platforms as possible. Make an effort, too, to distribute posters and the like with your URL clearly displayed.
The notorious negative review
Getting your name in as many places as possible is excellent. Unless it comes in the form of negative reviews. Online reviews are a fantastic way to drive more business, but they can also push business away. If a negative review is the first thing which comes up when people search for you, it's going to cost. Again, you'll end up paying for a website no one looks at. Why would they bother? An easy option here is to ensure that you never receive a negative review, but that isn't always practical. If the worst happens, then, you should turn to companies like IRM, who can show you how to brand yourself in the face of negative online attention. It's also worth doing what you can to make sure positive reviews cover those negative ones as soon as possible.
What if your website just doesn't impress?
We've spoken about a website which gets no views, but what if your website doesn't impress? Getting things wrong could cost you a significant amount of custom. Even something like slow loading could push people away. A quick look at your page analytics will show whether people leave without looking. If yes, you may benefit from turning to one of those design agencies we mentioned earlier. At the very least, you should do some research to find out how exactly you could make your page more appealing.