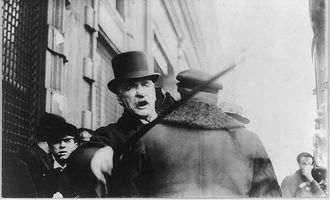 Blockchain industry reacts to JPMorgan cryptocurrency

News Desk
Last updated 12th Apr 2022
After slagging cryptocurrency for years, Jamie Dimon was apparently playing possum, as JPMorgan Chase this week released the JPM Coin, which is targeted at institutional investors.
What does the industry think of the move? A trio of experts share their thoughts below.
***
Vaibhav Kadikar, founder & CEO, CloseCross:
"JPMorgan Chase CEO Jamie Dimon's now-retracted criticism of bitcoin isn't necessarily at odds with the launch of its own cryptocurrency, the JPM Coin, to settle payments between clients instantly. If stability, predictability and usability are what the user values, while still having the transparency provided by blockchain/DLT, then this is an excellent move. The pioneering bank is relying on both its dominant market share, with 80 percent of Fortune 500 companies as JPMorgan clients, and other banks imitating this strategy, to drive increased adoption.
"Certainly, while it may be the first major US bank to create its own cryptocurrency, JP Morgan won't be the last. Central banks across the world could be moving to make their own crypto dollars and francs. The introduction, by a mainstream institution, of a stablecoin that is 100 percent collateralized is a welcome move. While Dimon previously lambasted cryptocurrencies as fraudulent and only for stupid investors, only later backtracking by stating that he simply was not interested in the technology, it remains to be seen whether the JPM Coin will suffer as a result."
Chris Wittenborn,  head of strategy and business development at Velocity Markets:
"This shouldn't come as a surprise to anyone that's tried to transfer money after hours, on holidays, etc. The success of stablecoins within the digital asset ecosystem has been a good proof of concept. There are plenty of other assets outside of fiat that could benefit from this technology, so I think we'll be able to use new asset type pilots as a barometer of success as to whether or not this initial program has gained traction.
Michael Ou, CEO of CoolBitX: 
"Though Jamie Dimon and many others have criticized the cryptocurrency industry in the past years, it's exciting to see such progressive commitment made by JP Morgan, as it is the first to be backed by a U.S. bank. Once cryptocurrency crosses the threshold to traditional investors, bankers, and traders, I believe many will realize that digital currencies not only benefit the everyday man as an alternative payment option, but also those at the top who will benefit from the utility and efficiency of a cryptocurrency – such as 'JPM Coin'. Banks like Fidelity and Goldman Sachs have already dipped their toes into the water. It's just a matter of time until the remaining financial institutions follow suit."