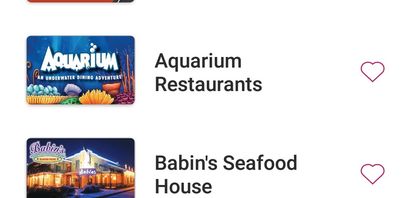 Swych brings gift card technology into the new millennium

News Desk
Last updated 23rd Sep 2022
A self-described serial innovator, Swych founder Deepak Jain is bringing that passion for solving problems with technology to the antiquated gift card sector, and he's using the blockchain to do it.
Swych is a mobile gift card platform built on the Stellar blockchain allowing users to exchange gift cards from one retailer to another. Mr. Jain said he chose gift cards because consumers often share money together but experience high fees and lengthy transfer times when sending cards to loved ones abroad.
"Sharing money between consumers is a very frequent activity yet it's based on two-decade old plastic technology," Mr. Jain explained.
The past decade has seen tremendous technological development in credit and debit card technology and digital wallets, but comparatively little attention was given to gift cards. That was a clear value creation opportunity, Mr. Jain said.
"Retailers lacked awareness of their consumers. They didn't know what the consumer did."
Did Auntie Myrtle buy the iTunes gift card for herself or her favorite nephew? If it was the nephew, did he re-gift it to his girlfriend? If she bought it off the rack at the Publix the retailer has no way of knowing who used it for what product, and they miss a valuable conversion opportunity.
With Swych, the retailer knows exactly who used the card, Mr. Jain said. As that consumer interacts on Swych they learn more about their spending habits and friends. Over time they will also receive incentives for sharing information that enables more targeted offers such as suggesting a pizza delivery gift card for someone who has just received cards from home renovation stores. That suggests a big project, and who wants to cook when they're building a rec room?
By providing more than 100 different gift card options along with the technology to track how much remains on each one, Swych helps consumers spend a greater share of the more than $100 billion in gift cards people purchase each year, Mr. Jain said, while estimating as much as 10 percent of what is loaded at any one time goes unused. Unspent money is a lost opportunity to attract and retain a customer, and retailers want to maximize such opportunities. 
And a digital environment provides more opportunities to attract those consumers. Matched opportunities like the home renovations/pizza combination. Suggestions of previous cards a user has accessed. Perhaps a steak lover doesn't like a particular restaurant or there is no convenient location. Create a restaurant card and they can go wherever their mood takes them.
"Your friend believes you took the effort to think about them, their likes and dislikes," Mr. Jain said. It's a thoughtful gift."
___
Update:
Swych now provides an alternative for cryptocurrency holders to exchange their digital assets for instant cash in the form of a digital gift card spendable at hundreds of different retail outlets including Amazon, AMC, Nordstrom, and Sephora. Initially, the platform will support payments in bitcoin (BTC), ether (ETH), Bitcoin cash (BCH), Litecoin (LTC), and Ethereum Classic (ETC) with plans to integrate more in the future.
Rather than going through an exchange to "cash out", Swych offers a safe outlet whereby consumers are not required to disclose bank account information from where it could potentially be compromised.